When we say the word 'health', we normally refer to the mental or physical health of a person. However, if you think more broadly it goes way beyond that. For instance, cities can also be healthy. You might wonder, what does a 'healthy' city mean and how do we design them? Those are very important questions that will be raised during the panel discussion 'From sketch to practice' on May 10 at Pakhuis de Zwijger in Amsterdam. MVRDV associate and architect Sanne van Manen will participate and share her view on that topic.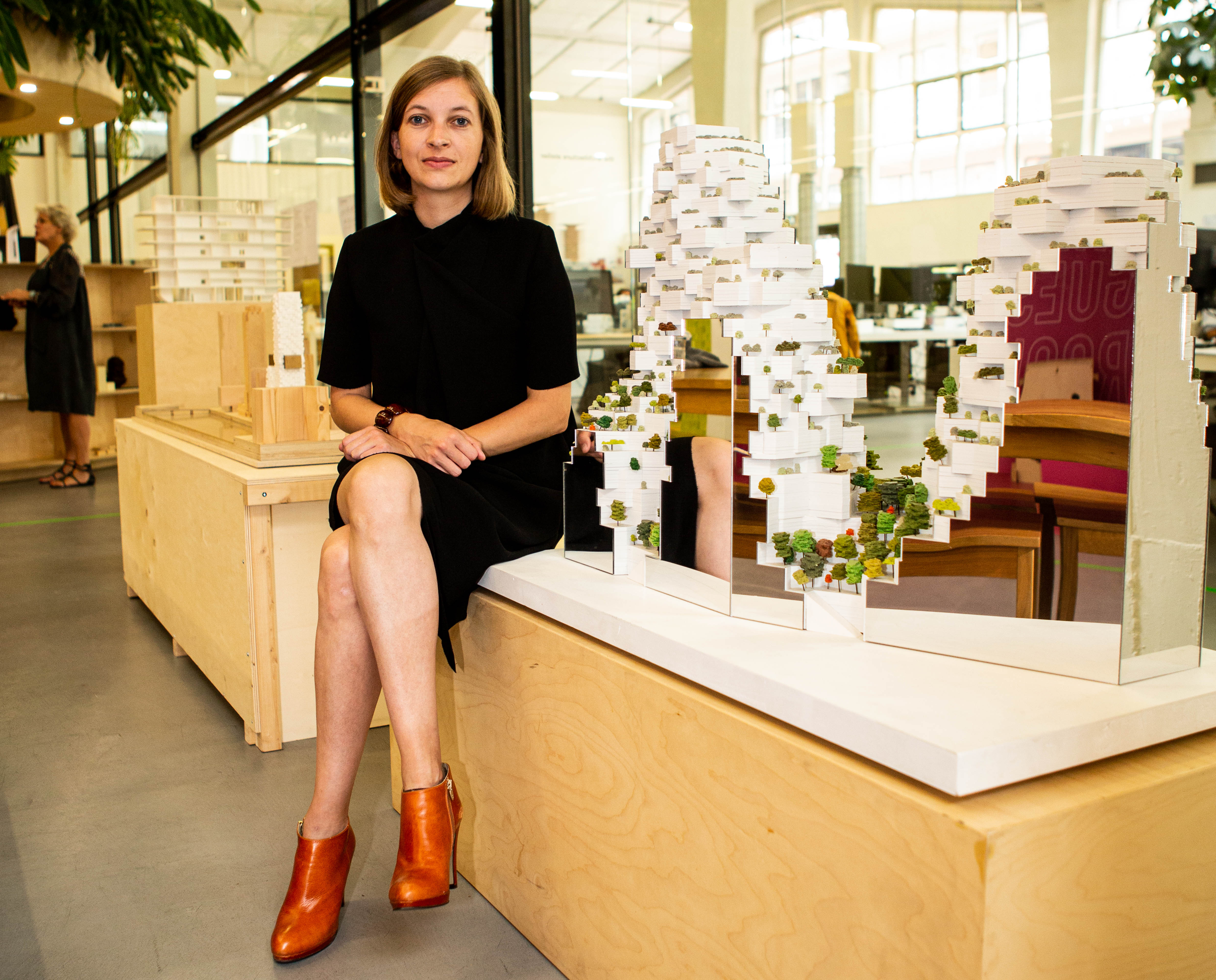 Associate and architect Sanne van Manen leads multiple teams within MVRDV's Studio 8 designing and developing large inner city projects in the Netherlands and abroad. Van Manen was integral to the successful acquisition of MVRDV's celebrated Valley project in Amsterdam, expressive, and green mixed-use residential towers, as well as the Grotius Towers, and Jaarbeurs in Utrecht. In addition to this role, she initiated the City Lab Hoogkwartier: an internal research team that conducts research into the direct context of MVRDV's Rotterdam office (in the Hoogkwartier neighborhood).
''I am inspired by what we do as architects, because it touches on so much. It's exciting to help make our cities better to live in: greener, more humane, and our buildings more accessible, expressive and communal.'' – Sanne van Manen
'From sketch to practice' is part of the program series 'Healthy living environment' organized at the Pakhuis de Zwijger. Along with Sanne representing MVRDV there will be other speakers, including architects, researchers and historians.
Date & time: May 10 – 20.30 (CET).
You can register for the event for free here.
The event will be in Dutch only.