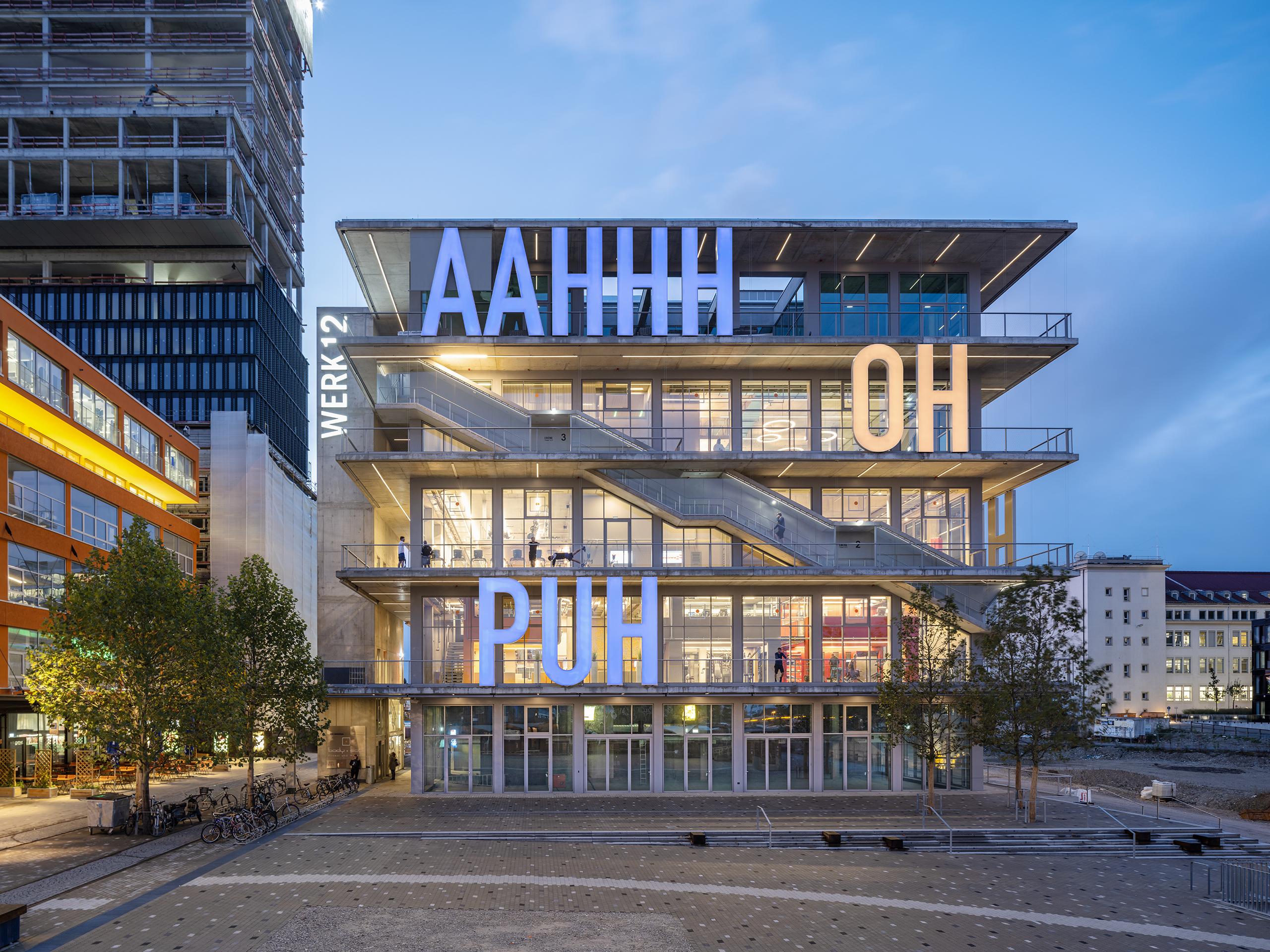 densification for the city
It is our essential philosophy that truly vertical cities also mix functions vertically: vibrant cities require a diverse mix of users, bringing different types of activity to spaces at all times throughout the day. The most effective way to achieve this is by mixing different functions within the same building—the mixed-use building. At MVRDV we believe in buildings that mix uses in innovative, unexpected, and exciting ways. We believe in hybrid buildings, where multiple uses are not only mixed together, but interact with each other and enrich each other.
Our Market Hall project in Rotterdam epitomises the goal of hybrid buildings. An arch formed by 228 apartments provides a covered space for a public market; in this way, private money helped to fund a public space, which – according to a study by market research company Strabo – attracts as many visitors on its own as a medium-sized city centre.

In our design for Vanke 3D City in Shenzhen, a mixture of programmes is stacked in a series of blocks, which come together to create a single building with a network of interconnected public terraces, parks, and atriums—a three-dimensional city of its own.
In Poznań, the 16-storey Bałtyk building uses its mixture of functions to connect with its neighbourhood, with cultural and commercial spaces helping to make its 12,000 square metres of office space a part of the urban environment, and not just a typical introverted office building. The external terraces on the building's stepped roof make this connection reciprocal: the building is a real part of the city, while the city is an integral part of the users' experience of the building.
At Valley, a 75,000-square-metre residential, office, and commercial building in Amsterdam, the shape of the building invites people to explore. Its cascading terraces resemble a geological structure, with a public route leading over the building's plinth, through the "valley" created by the apartments. Here social interaction is reinforced by a scripted façade that supports interaction between the buildings mix of dwellings, offices, retail, culture, and gastronomy.