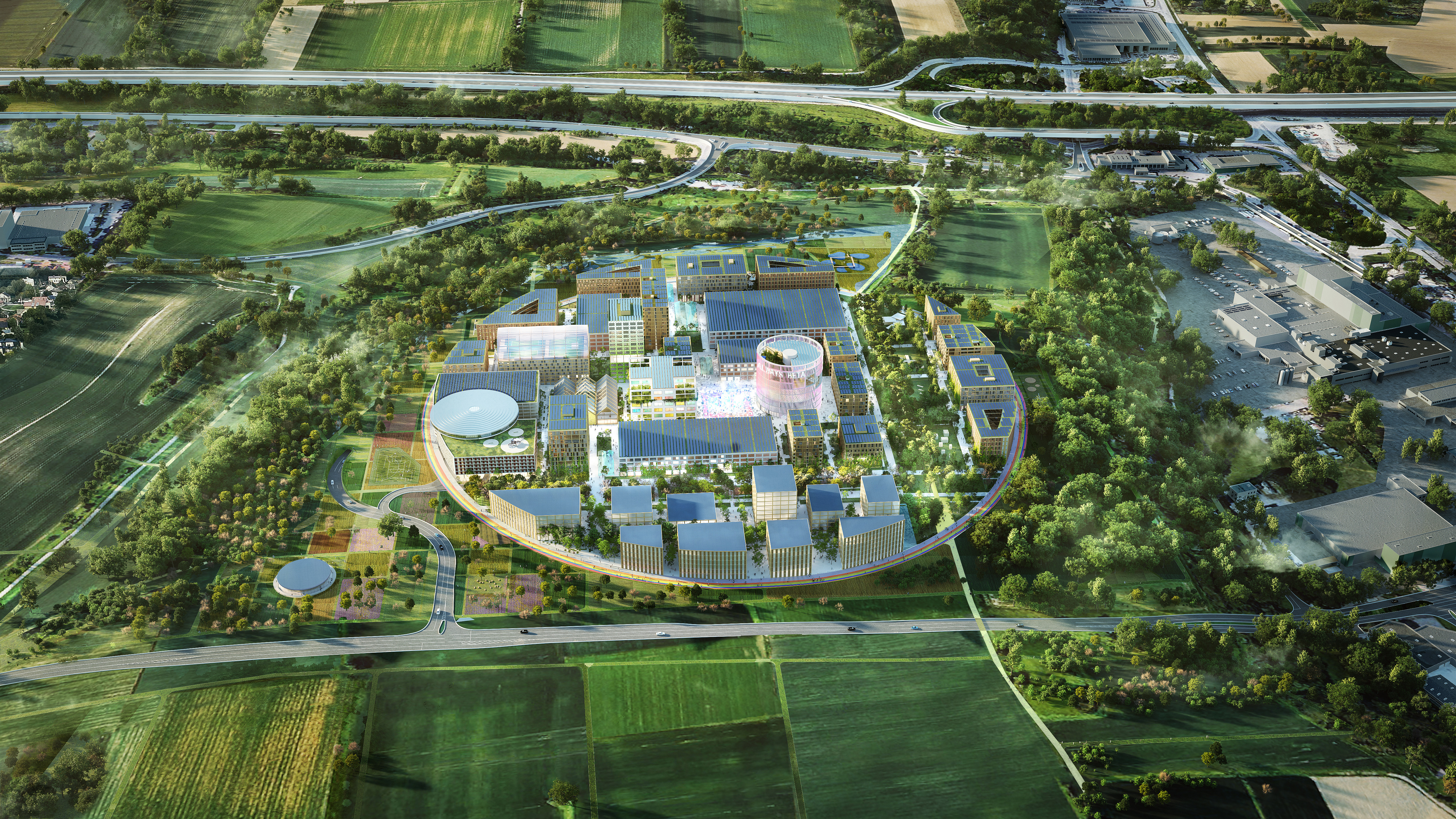 smart & liveable cities
We believe urbanism is a tool that challenges people to choose a different – more sustainable, more social, more liveable – future. We believe in the value of urban density to prevent the land-consuming sprawl of cities around the world. To us everything is urbanism.
Our urbanism combines data, methods, and experiences. We encourage citizens to take part, to find their future. This requires stamina: we can engage long-term, sometimes for more than two decades, with a place we are making. Our plans are flexible in order to allow for the change that this ever-so-slow discipline requires.
Working within the sometimes-difficult demands of urban density, we also believe in a number of softer principles for creating a quality living environment: diversity, freedom, sustainability, happiness, and communal space. We apply these principles to masterplans at all scales, from neighbourhood developments to entire cities.
In proposals such as our plan for Grand Paris, we explored the boundaries of density, trying to incorporate the requirements of Nicolas Sarkozy's Grand Paris plan into as little area as possible—as we put it, we aimed to find the 'Grand Paris Plus Petit'.
In projects such as our masterplans for Nieuw Leyden and the Waterwijk neighbourhood of Ypenburg, diversity was paramount; our masterplans introduced rules that ensured the liveability and economic viability of these developments, while encouraging experimentation by the architects involved in realizing buildings on the sites. The result is neighbourhoods that are cohesive, yet lively.
Projects such as Bastide Niel, Caen Presqu'Ile, and Hyde Park, push the boundaries of sustainable urbanism, embracing social housing while offering good public and collective spaces, adding greenery, and planning for communities that will be resilient in the face of future challenges. In Bastide Niel, we investigated all possible measures to cool the environment, store water, and make more shaded public spaces, while in Hyde Park we explored increasing the density of a city quarter by carefully considering the accessibility of public transport and communal facilities.
The next step in our sustainability ambitions means thinking bigger: working for countries, regions, and cities to make sustainable strategies and visions. We show governments, institutions, and citizens a variety of possibilities for their future, combining insight into cities and infrastructure, an understanding of economics and policy, and the art of making visionary ideas tangible.
Our projects give people the freedom to define their own space. What are the fewest rules we can impose upon a masterplan while still ensuring a cohesive result? With just a small number of rules, comparable to a game, Almere Oosterwold is a radical experiment in freedom giving residents the ability (and the responsibility) to build their neighbourhood themselves.
Meanwhile, in Overschild we are engaging the residents of an earthquake-damaged village in a deep participatory process, helping citizens not only to rebuild their own homes with their own visions, but also to come together and define the village's bright future.