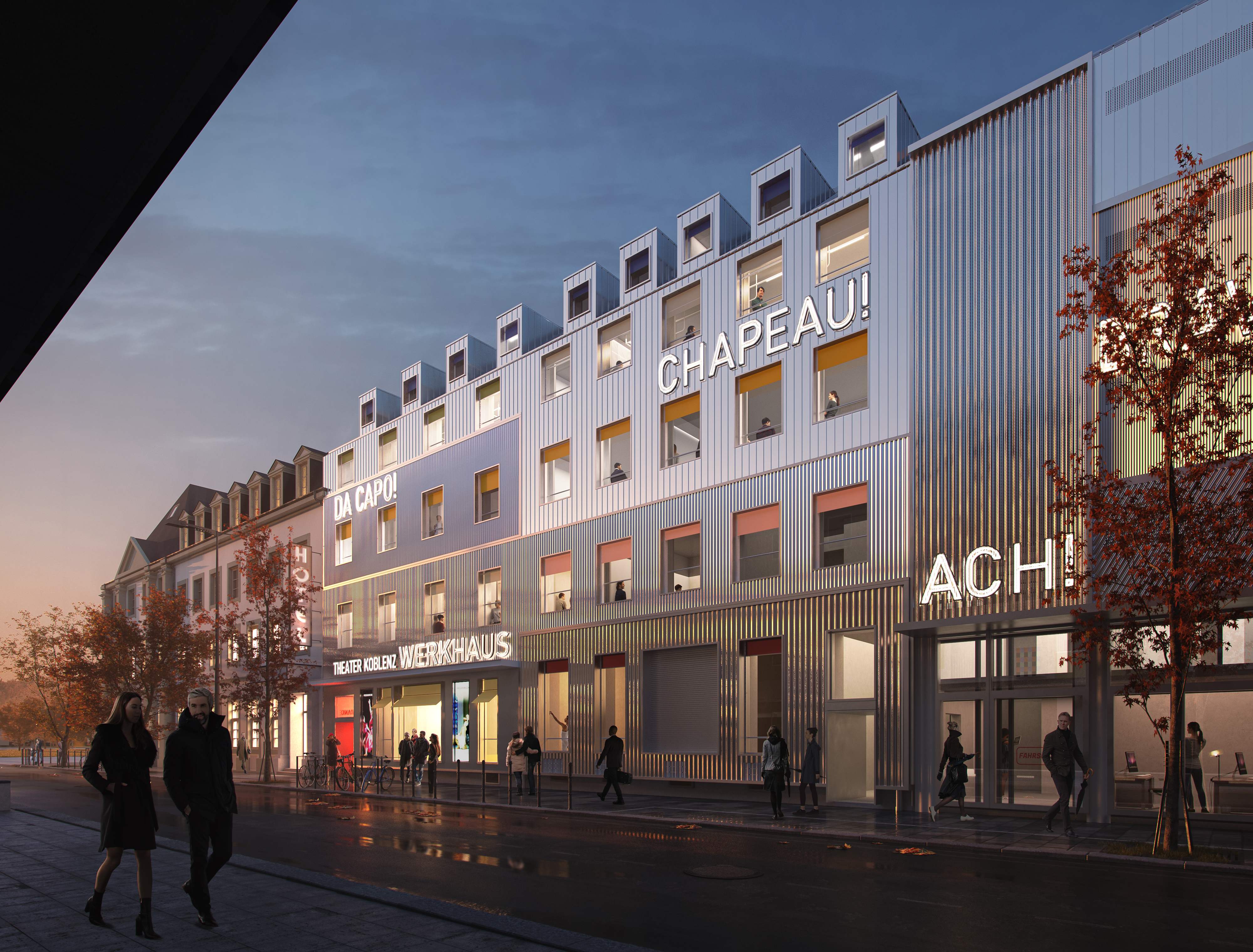 spaces that make you smile
At MVRDV, we want every part of people's lives to be a valuable experience; that includes not only high culture but also the more commonplace forms of entertainment, such as sport, shopping, and nightlife. Whether it's through a jolt of colour, an unexpected arrangement of elements, or a unique material experiment, our designs bring joy and fun to leisure buildings of all sizes and types.
For the Lyon Part-Dieu shopping centre, we proposed a design that allows everyday life to permeate the complex, by extending the street both through the building and over it, via a network of stairs and escalators. By connecting the building with its surroundings – including a library and train station – the shopping centre becomes not just a destination, but also a pathway, a real piece of the city full of life and energy. Our designs open up shopping centres, make the upper levels attractive again and add attractions to the roof, often turning them into vertical neighbourhoods and an integral part of the city.
Our design for Bulgari, which included a design catalogue that will allow the same design elements to be rolled out to stores all over the world, took as its inspiration the brand's own heritage, incorporating a vision of marble and architectural elements found on the company's original store in Rome. However, this classical combination is given a sense of futuristic luxury by the experimental material used, which allows the veins of the 'marble' to light up with a rich glow. The façade system can be outspoken in response to more expressive consumer behaviour and sober for the more understated markets.
For The Imprint, a two-building nightclub and theme park complex that is part of the Paradise City hotel complex right outside Seoul-Incheon Airport, a combination of facades that appear lifted like curtains, mirrored light-up entrances, and a golden spot provide the sense of wonder that is required to attract the interest of hotel guests and passengers in the planes above. But the building is also integrated into its surroundings, with facades created by 'imprinting' elements of the neighbouring structures. This was realised using latest technologies in 3D printing to allow this façade to be affordable and feasible; the result is 'artchitecture'.