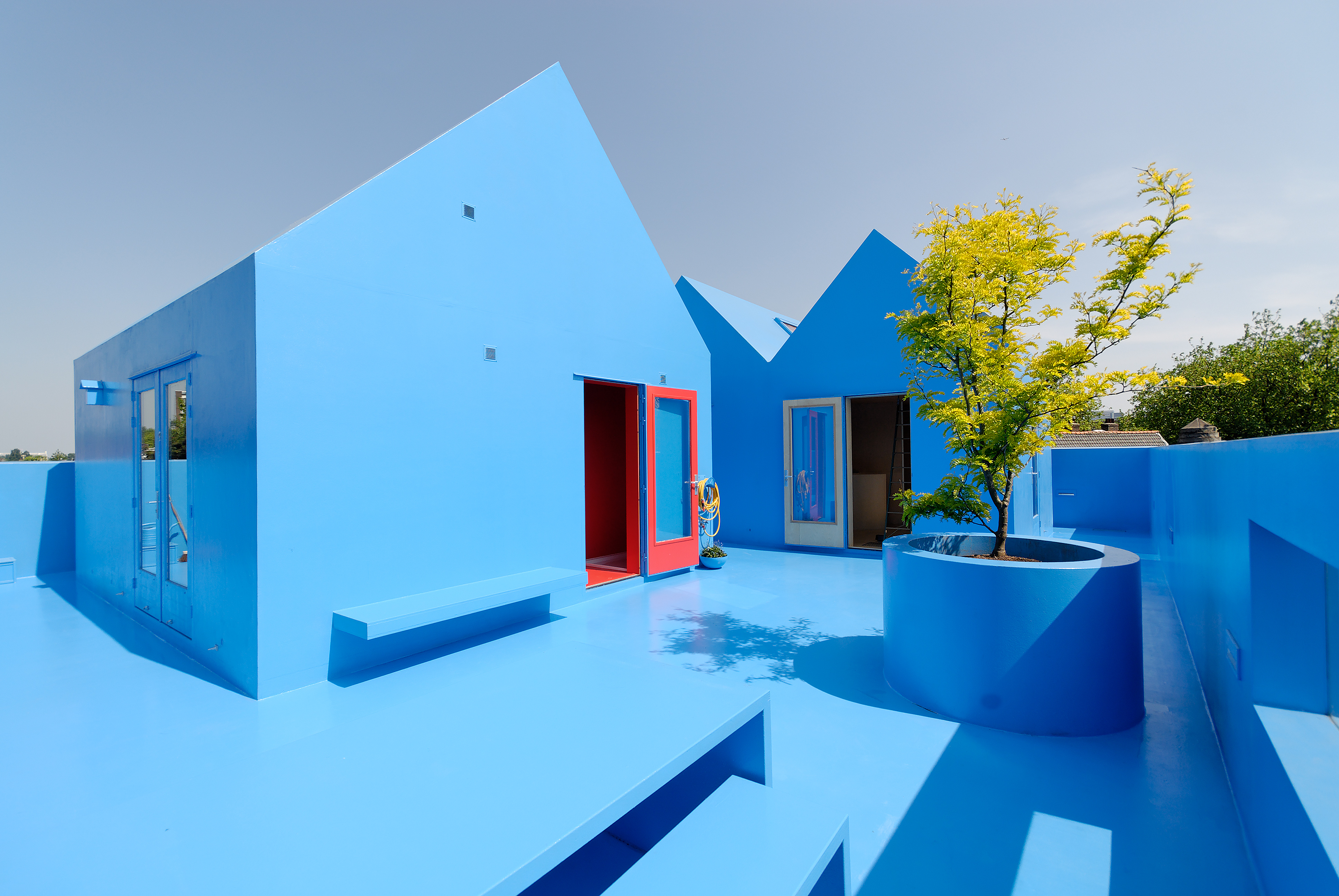 your home
We founded MVRDV on the back of a housing project: a winning design for the 1991 EUROPAN competition, which went unrealised yet became a manifesto. Since then we have strived to live up to—and surpass—the immense ambition of our first design, with housing projects that, above all, respect the human scale, and are also flexible, diverse, innovative, sustainable, social, affordable, and exciting, working at every scale from single family houses to monumental buildings containing over 1,000 apartments. Instead of creating a collective monoculture, we like to mix people and create buildings for many different inhabitants, being representatives for their city—vertical demographics.
It wasn't long before we realised the Silodam in Amsterdam, which went some way to delivering on the ambition of the EUROPAN design, with a tetris-like layout of flexible spaces within the large rectilinear block. In two neighbouring projects in Madrid, Mirador and Celosia, this stacking approach was adapted to break these large projects into a collection of neighbourhood-like blocks.
The lessons from these projects were taken to an extreme scale with our Future Towers project in Pune, India. Based on intensive research into the economics of Indian housing, our proposal was for three buildings containing 3,500 apartments. By condensing the brief into just three buildings, we were able to improve the economic and social dimensions of the development to make Future Towers an exemplar of Indian housing.
Meanwhile, smaller, single-family residential projects such as the Double House, Barcode House, and Didden Village have acted as testing grounds for experimental ideas and inventions that respond to our clients' individual needs by creating cosy homes—ideas that often go on to resurface in larger works.