The increasing role of standardized, digital design tools has placed data-driven design and evaluation at the core of architectural decision-making processes. Recognizing the need for design tools that are specific to MVRDV's methodology, and building on the practice's heritage of visionary tools, the computational R&D unit MVRDV NEXT was established.
Would you like to know more on what MVRDV NEXT does? Then join the virtual APTalks on September 4. Architects Leo Stuckardt and Yayun Liu will talk about the role of NEXT within MVRDV's global practice and illustrate their ongoing research on design quantification through applied, speculative and academic case studies of MVRDV NEXT.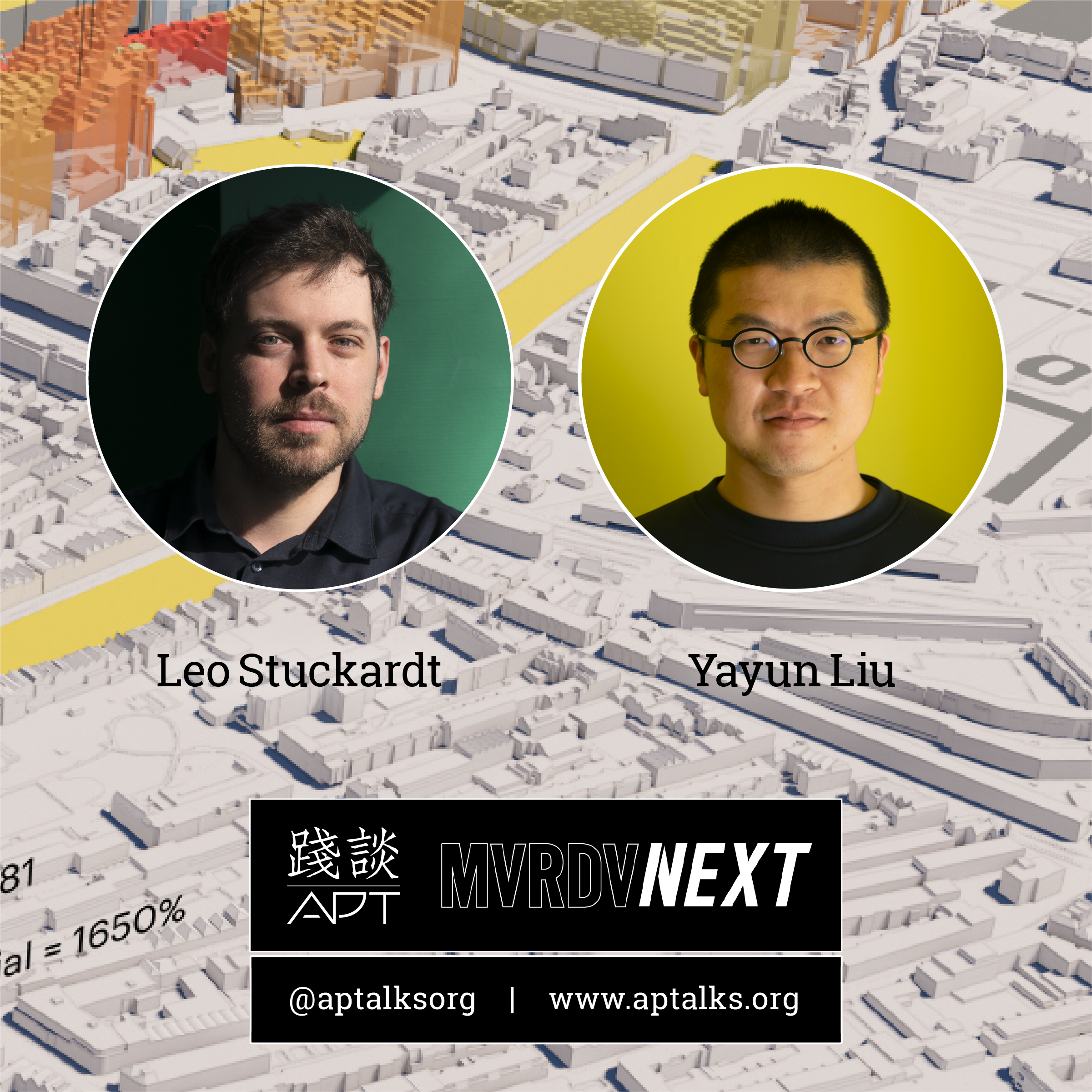 APTalks (Architectural Practice Talks) celebrates young design talents and creative minds in architecture, design and urbanism, and fosters an international design community by curating a series of diverse and engaging cultural events. Through a rich program of office tours, interviews, site visits and lecture series, APT is committed to nurturing design excellence and encouraging interdisciplinary dialogues through the power of online and offline experience. Founded in 2014, APT now has chapters in New York, Chicago, and Shanghai.