Construction on MVRDV's Buitenplaats Koningsweg Estate is well underway. The project is transforming a former listed military airfield site consisting of an ensemble of barracks, bunkers, and logistical buildings disguised as farmhouses. MVRDV designed the masterplan that proposed a mixture of preserving the National Monument while recreating some lost buildings with neutral grey volumes of the same size and shape, creating 21 townhouses (among others things) as a result. These townhouses have now topped out, with a celebration that included construction workers, architects, the municipality, and future residents.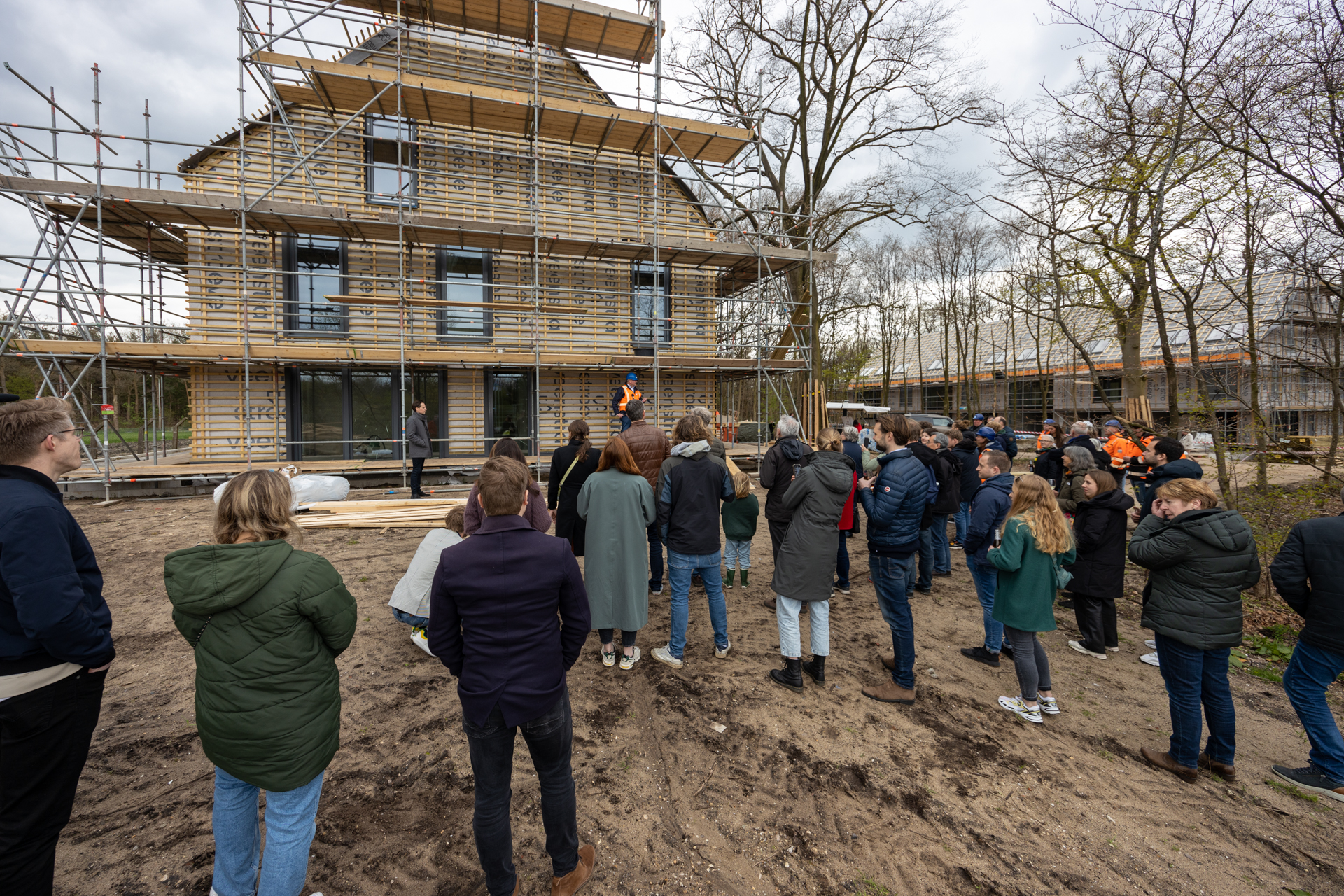 Building on a site that was originally commandeered by the German Army during the Second World War, and later taken over by the Dutch army, has some disadvantages: bomb-proof excavation machines were needed to make the site ready for construction. Despite such challenges, construction of the three buildings has now reached its highest point.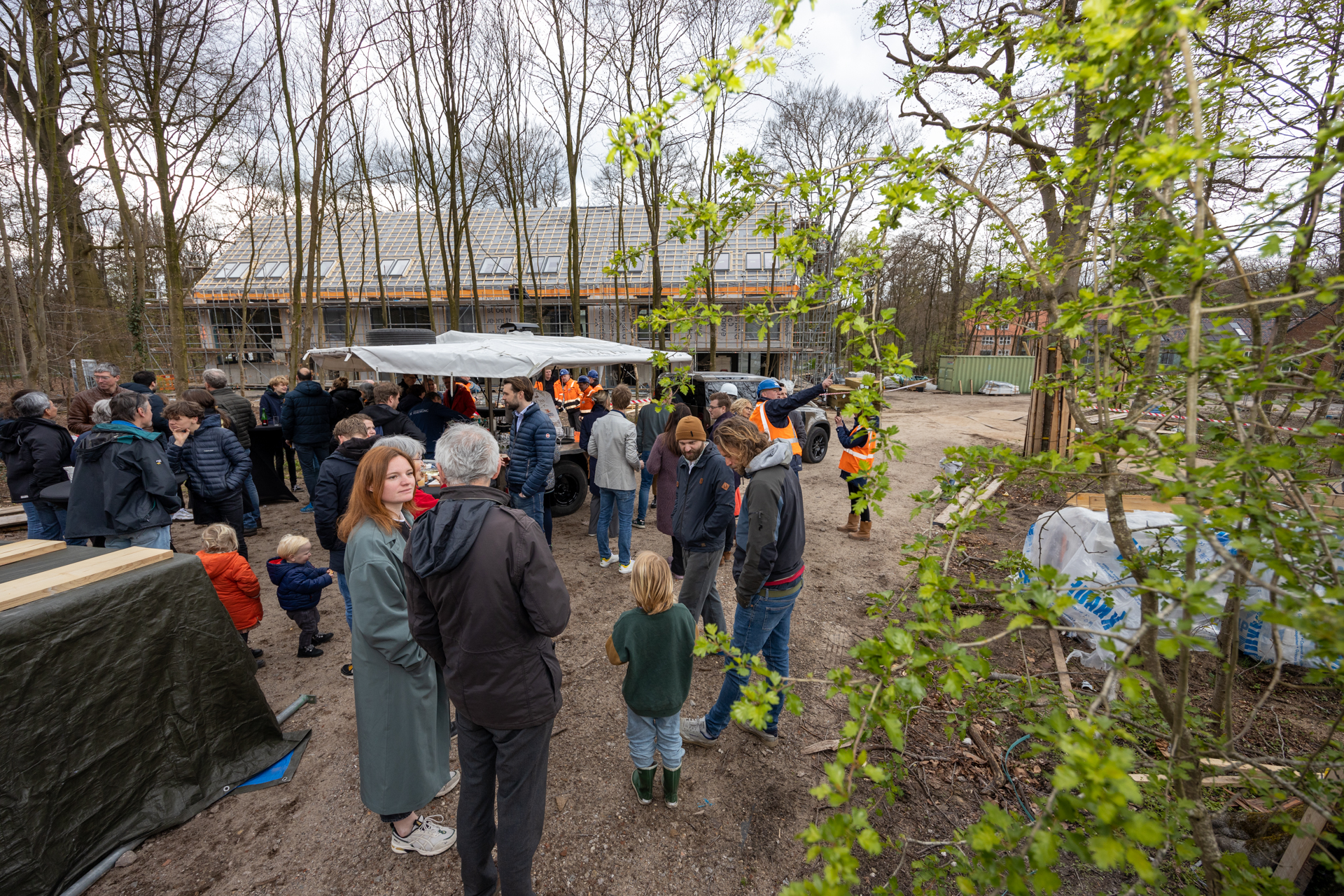 MVRDV designed the buildings for developer Kondor Wessels Projecten, after having designed the masterplan for the site in 2010. Each building comprises seven townhouses with different types of floorplans, raised above ground level. The three buildings incorporate many sustainable approaches. Their front and back façades are constructed with timber frames, and bio-based materials were used where possible. Where concrete is required for structural reinforcement, it uses recycled aggregate, while the decks outside use recycled plastic. The total environmental impact of the materials used will be a third lower than current regulations, and will comply with regulations set for 2030 – seven years ahead of schedule.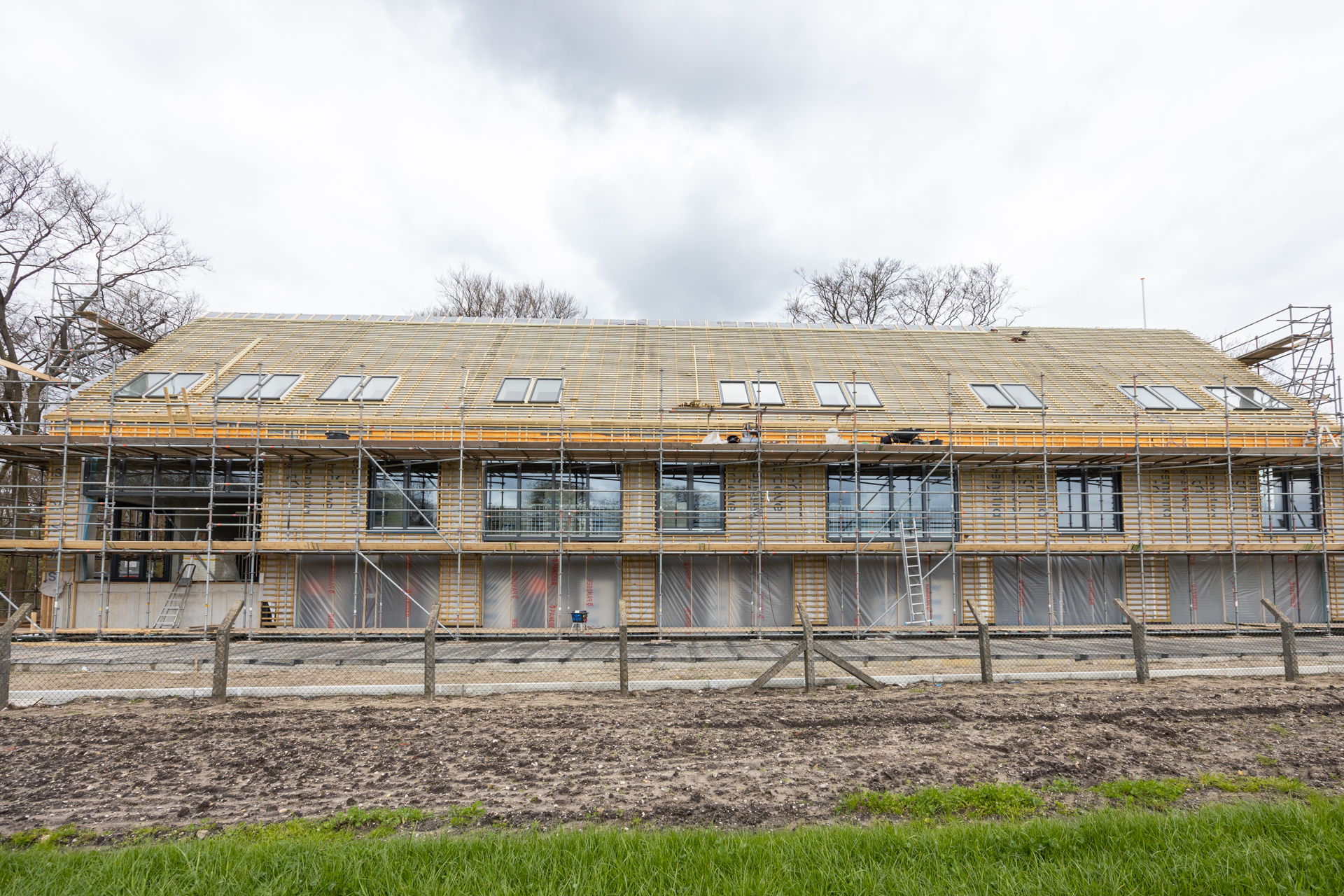 The grey slate of the walls and roof incorporate large solar panels. Despite the homes' large windows, triple glazing and high levels of insulation ensure that the buildings use energy efficiently. This results in most of the homes being energy negative in operation. Parking is located underneath each building to hide the cars on the terrain, and these parking garages come with a fit-out that allows for electric vehicle charging and bicycle parking. To benefit the natural environment on the edge of this national park, the façades include nesting and brooding boxes for bats and an ecologist has coordinated the lighting to limit impact on bats, birds, and other wildlife.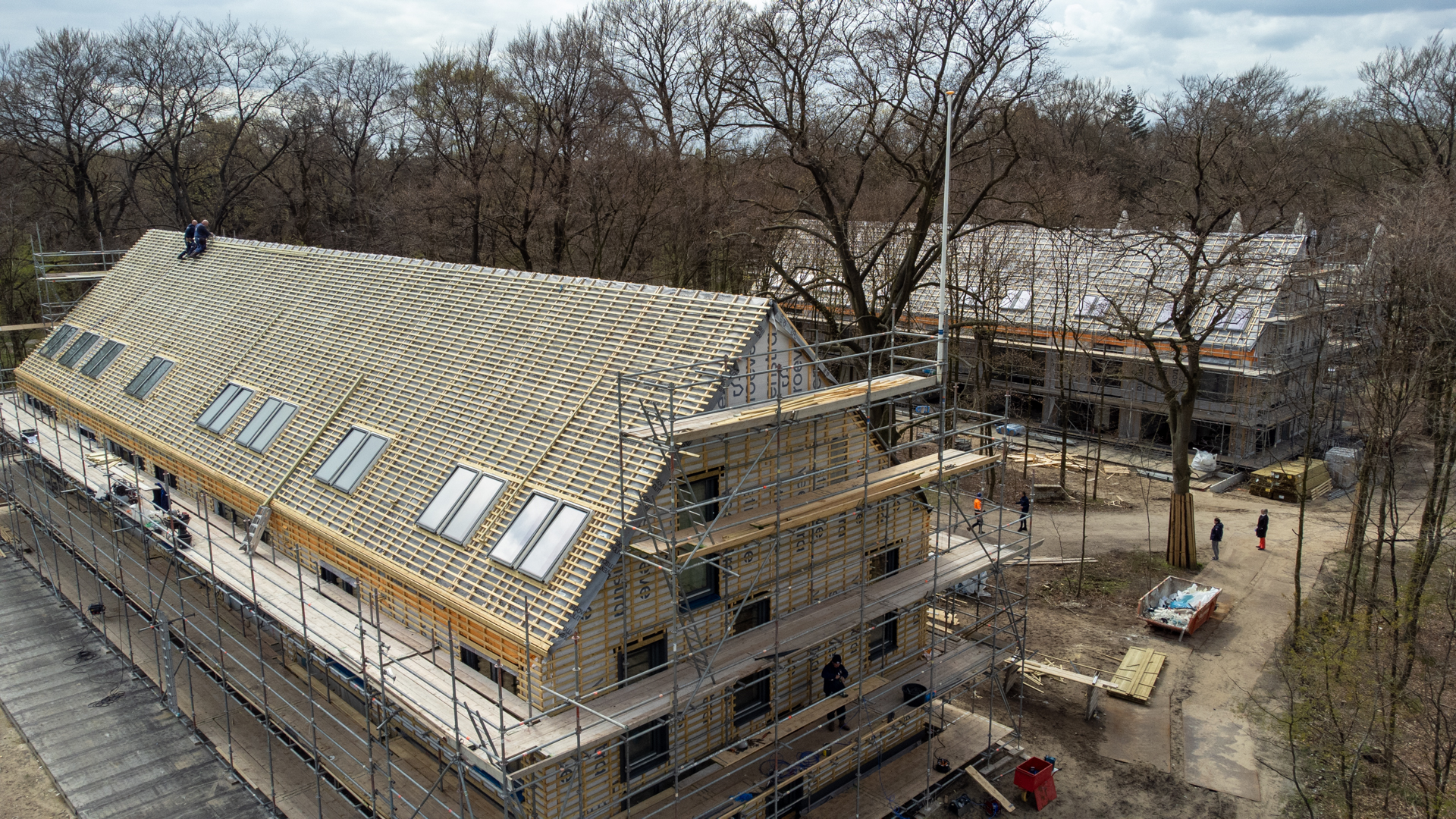 "Every time I visit the site, I am happy to see how nature is surrounding these houses", says Nathalie de Vries, founding partner of MVRDV. "It shows you can combine preservation of heritage and housing in a smart way. In this project, the outdoor space of the homes has minimal enclosure: the homes have no private garden, but instead enjoy an intimate connection to the surrounding forests, with large shared spaces between the homes on both the front and back of the buildings. I think future residents will love it here. It's so close to the forest and to one of our most beautiful national parks."
See more of the design of the Buitenplaats Koningsweg housing here.