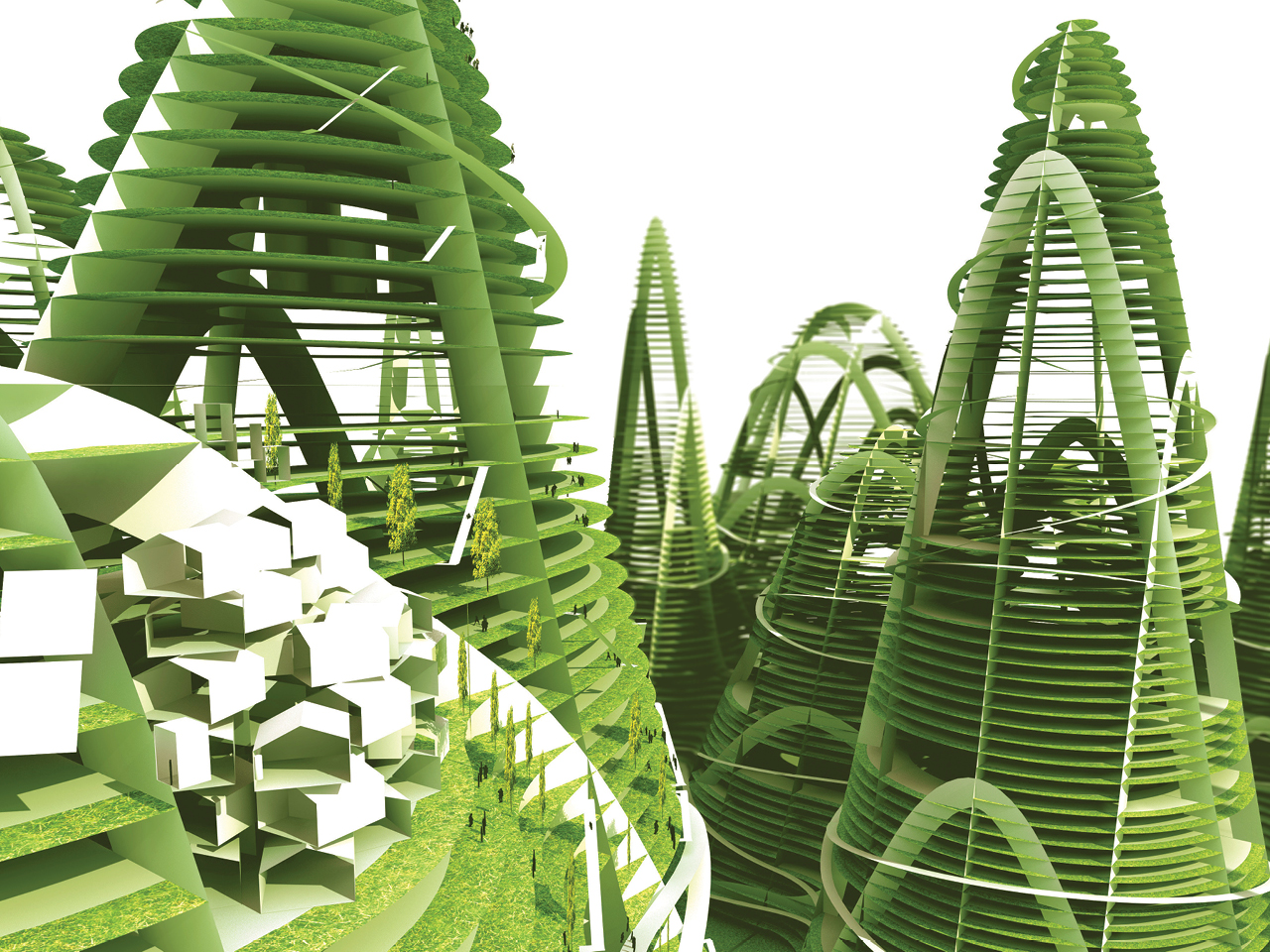 China Hills
As the urban population of China grows, housing and other programs will require more space than is available. In this exhibition MVRDV visualises the possibilities this offers. Blending individuality with collective responsibilities, they connect architecture with urbanism, and turn urbanism into landscape architecture. China hills is a visionary project from which future urban planning programs can draw inspiration and as an exhilarating of social reformation.
Location

City

Beijing

Year

2009

Status

Design

Programmes

Themes
In the last twenty years, the incredible economic growth of China has lead to enormous urbanization. Though impressive in size, most of these urban developments are rather monotonous, lacking diversity, individuality, and moreover, relying on external resources. By 2020, the urban population of China will grow significantly: 22% of the population will migrate from rural to urban areas (current 6% of the country's surface). These changes make an evaluation of recent development trends necessary. This exhibition questions of the typology of future urbanization. It becomes possible to experiment with the future of Chinese cities.
What could these new cities look like? The required density will lead to higher buildings containing these mixed programs. The current typology of towers with their flashy facades do not offer sufficient natural lighting for for food and energy production above ground level.
By making spacious, raked terraces, the opportunities for food and energy production are increased. This leads to more open, attractive and livable highrises. 'Stepped' terraced towers with a rich variety of characters appear. The interiors of these 'hills' are destined for retail, leisure, and industry, with giant grottoes for programs which require less light. By inserting these new 'hills' in and around existing cities, a new form of inhabited mountain range appears; where individuality blends with collective responsibilities, and where architecture, urbanism and landscape blend into a continuous spatial experience.
© all rights reserved