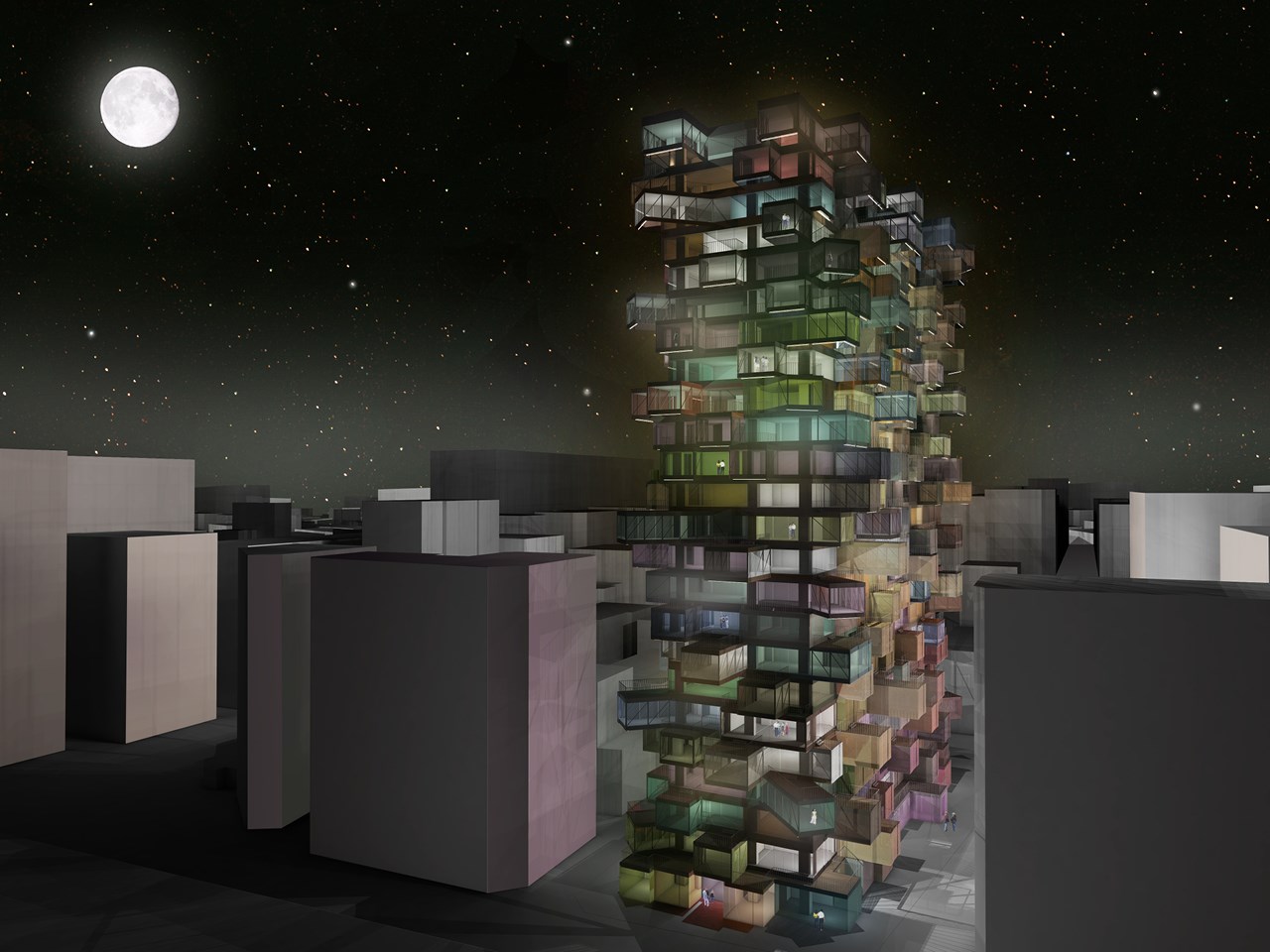 Jin Lin Tower
Located in the dense central core of Taipei, MVRDV's design for this 25 story tower seeks to create a more diverse set of apartments with an exciting modular façade, which offer a higher quality of life to their inhabitants than the typical extruded floor plan blocks that surround it. A catalogue of different elements such as balconies, laundry rooms, shower cubicles and dining alcoves, each forming extrusions and intrusions on the building's exterior, is added to thirteen different apartment types.
Country

City

Taipei

Year

2012

Surface

29000 m²

Client

JUT Development Group Ltd, Taipei, Taiwan

Status

Design

Programs

Themes
The Jinlin tower is the first attempt to realize the Vertical Village idea within the current housing market, site limitation and building regulation in downtown Taipei. The 24-storey residential tower has a total surface of 30.000 m2 comprising 325 housing units and some commercial functions on the ground floor. The housing units vary from 35m2 to 240m2; the housing types range from studio, single family apartment to luxurious duplex apartment with patios or gardens.

The future residents can choose the apartment layout that suits their lifestyle, the size of apartment which fits within their budget, the balcony/outdoor space according to their needs, the colour of window following their own preference. In order to ensure the vivid outcome and to allow each unit to have its very own unique appearance, colour palette has been produced from which the future residents can select a window colour according to their preferred choice. As a result, every unit is different yet composing a harmonious village.


© all rights reserved