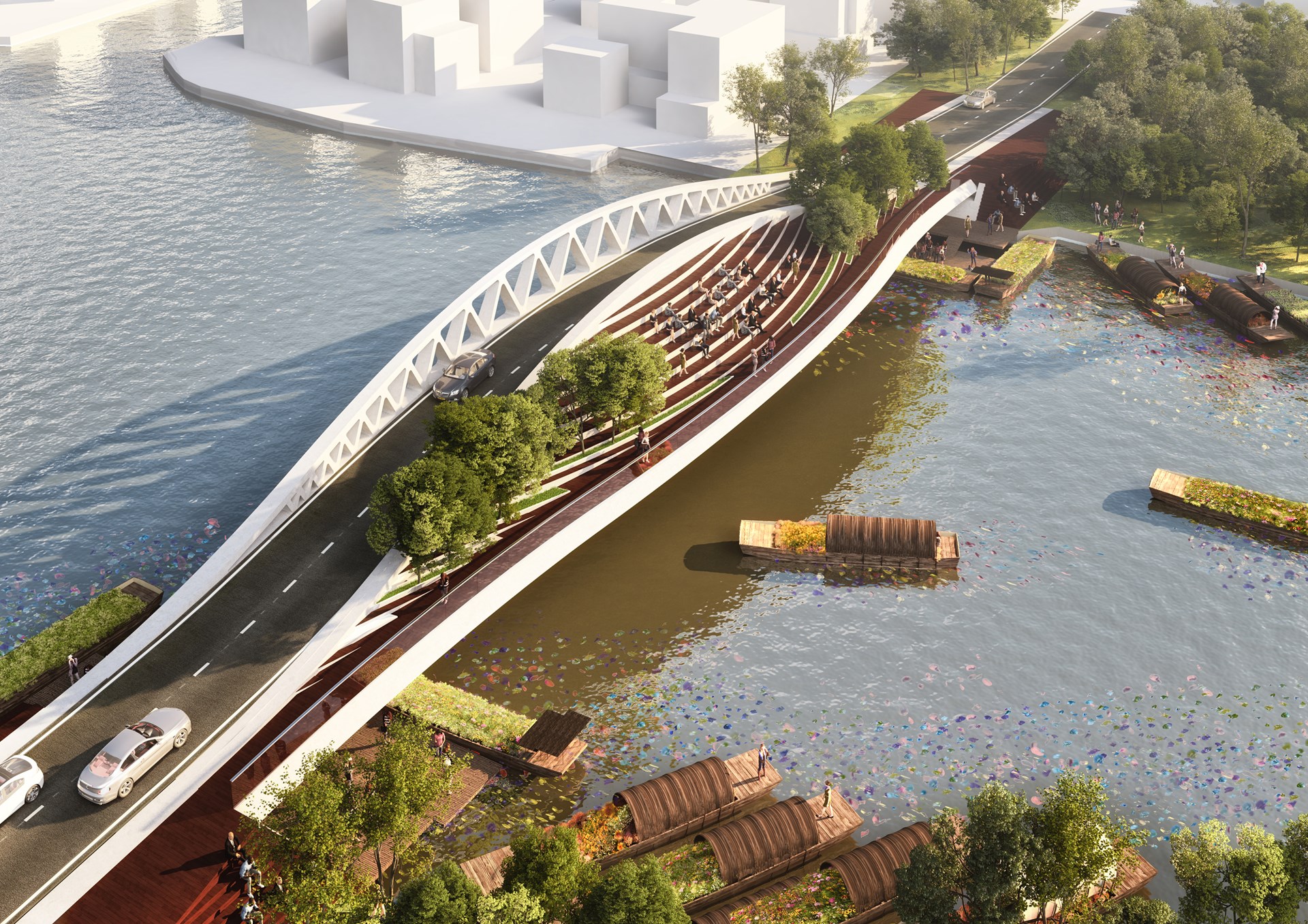 Dawn Bridge
Dawn Bridge, Shanghai, is a 80m-wide dual-use crossing conceived of as a landmark accommodating daily life and social activities. The bridge is located near the historical town of Zhujiajiao, between the famous Fangsheng Bridge and the low-key Qingpu Road Bridge.The 24m-wide bridge signals to the future of the area, with a design that adds value to its surrounding, fostering social activities at the riverfront. MVRDV won this competition and completion is anticipated for 2019.
Country

City

Shanghai

Year

2017

Surface

80 m²

Client

Zhujiajiao Municipality

Status

In progress

Programs

Themes
To minimize the noise and air pollution coming from the bridge, the middle truss is clad and covered by a new structure: the flat deck morphs into a tridimensional structure and becomes a tribune. The grandstand provides a viewing platform and a gathering place overlooking the water.

To provide a passage along the riverfront, the landings become staircases that allow pedestrians to cross on top. In addition, the landings themselves become a place for observing and reaching the water. By connecting directly to the water, the bridge connects with the river and the network of canals that form and define Zhujiajiao. The inauguration of the bridge will catalyse a process of bringing life and activities along the river banks.



© all rights reserved