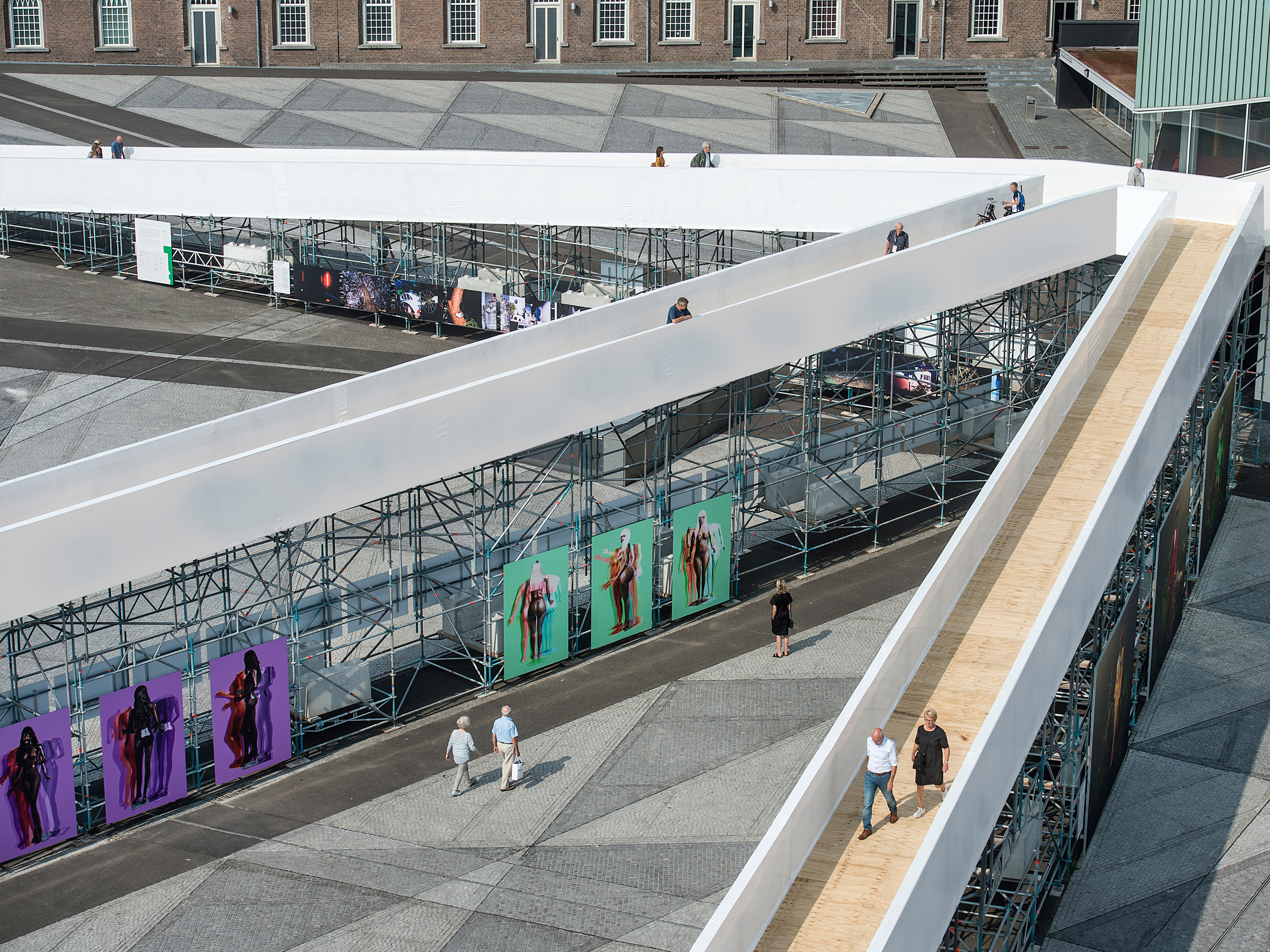 BredaPhoto Festival
Installed as part of the BredaPhoto Festival from the September 5th to October 21st 2018, The Infinity Path is a temporary structure covering a large part of the square on the Chassé Promenade.
Location

City

Breda

Year

2018

Client

Breda Photo Festival

Status

Realised

Programmes
MVRDV's design comprises a raised path offering views to the city while providing wall space below to display photographs as part of the biennial event. The form of the structure takes its cue from the square itself, which was designed by West8—the route follows the lines of the pattern which animates the ground plane, and therefore The Infinity Path literally brings a new dimension to the space.
The Infinity Path is an important attraction in the biennial festival event, providing visitors with an opportunity to admire the photography on display and to have a new perspective on the City of Breda.
With a total length of 500 metres and a maximum height of 6 metres, it is supported by a system of scaffolding, making it a design descendent of The Stairs to Kriterion, a temporary project from 2016 in which MVRDV created a staircase leading to the roof of the Groot Handelsgebouw in Rotterdam.
© all rights reserved
Architect
Principal in charge
Partner
Design team
Strategy & Development
Copyright
Photography