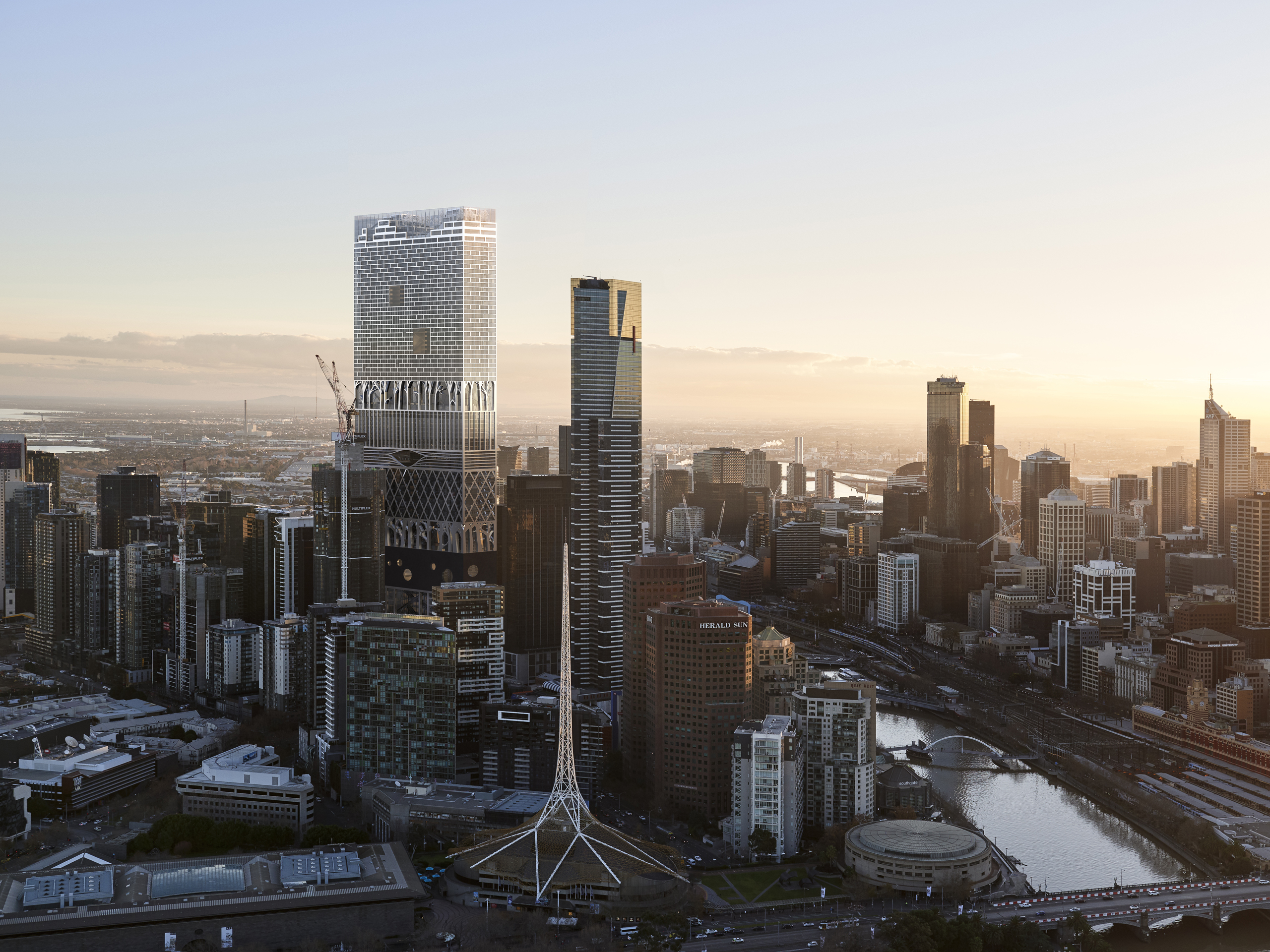 The Stack
MVRDV and Woods Bagot have proposed a "new kind of skyscraper" for a landmark mixed-use site in Melbourne's Southbank. The Stack is one of six invited entries in an architectural competition organised by the site's owners Beulah International, a Melbourne-based developer known for its commitment to excellence in local design.
Melbourne's Southbank is currently dominated by car traffic. The sidewalks are narrow and there is a lack of greenery. 'The Stack', a new kind of skyscraper designed by MVRDV and Woods Bagot envisions to transform Southbank into a lifestyle precinct of exceptional standards. The striking tower is tall but also human in scale, urban but also green. Sited next to the river and close to the Botanic Gardens, The Stack unleashes the green potential of its surroundings.
Disregarding the traditional tower and podium typology prevalent throughout Southbank, The Stack proposes a confident prism with public interfaces on all sides.

The 265,000 m² mixed-use tower represents a stack of neighborhoods including offices, residential, hotel, retail and entertainment, which are connected by four publicly accessible gardens. A special feature is a series of façades; open at the park levels, transparent façades for the offices, hotel rooms and apartments, and more opaque facades in the entertainment sections.
The building hosts a 20 meter tall tropical garden, and a pool at the center of the building, with large windows towards the city and surrounding landscapes. The diversity of the skyscraper is emphasized in a playful manner. The Stack is an example of future-proof high-rise living, highly densified but also environmentally friendly and green.
© all rights reserved