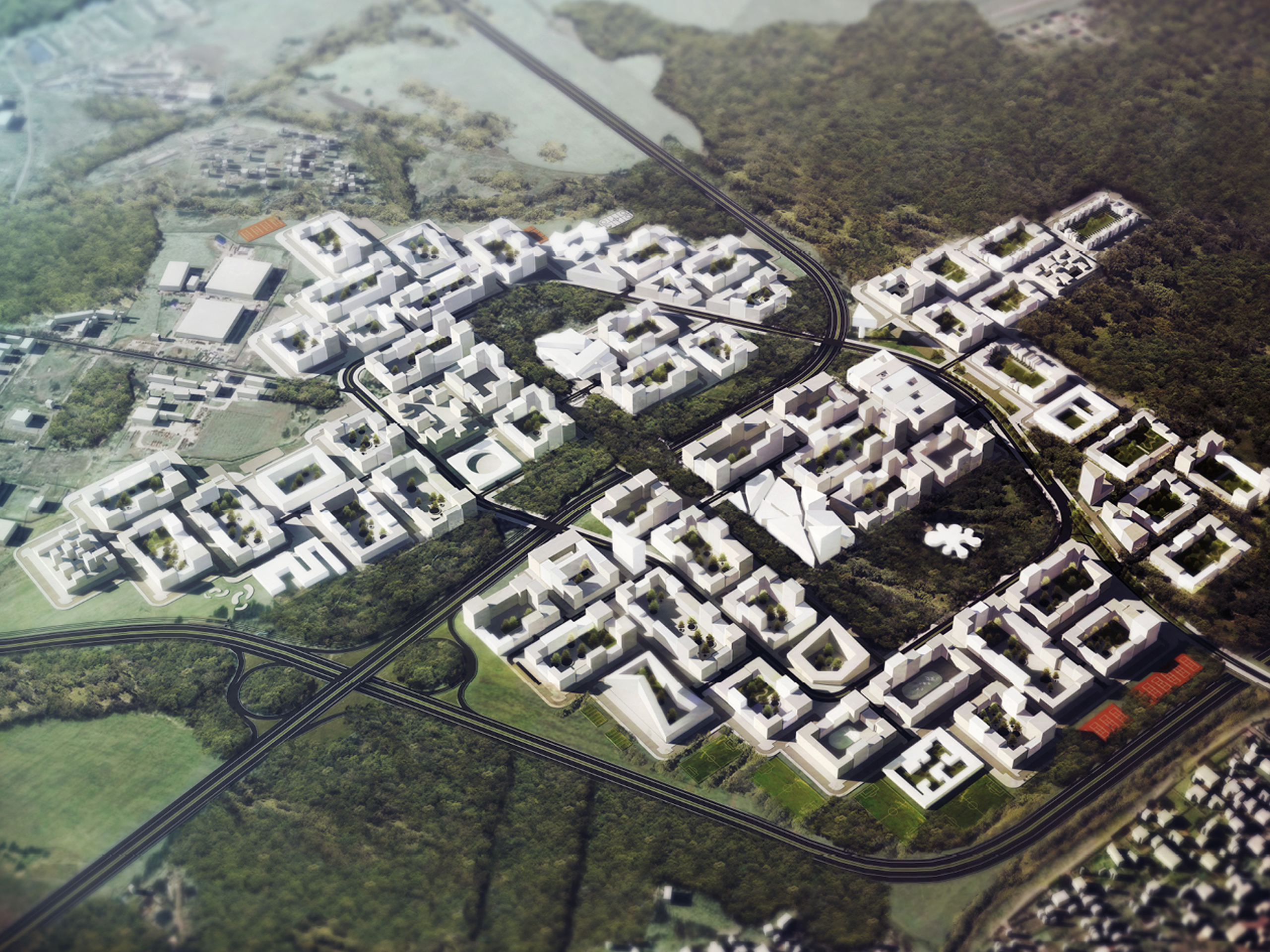 A101Urban Block
Cities consisting of perimetre blocks from the past provide examples of how strict urbanistic order has been complemented by the opposing disorder of the individual over time. Whether by simply using a balcony as storage for an expensive scooter or a moment of flourishing colour, these rigid blocks have proved a rich platform for lasting vitality in their inhabitants lifestyles. A101 Urban Block aims to maintain the economy of this typology while extending its diversity.
Location

City

Moscow

Year

2010

Surface

1550000 m²

Client

Open Joint Stock Company Masshtab

Status

Competition

Programmes
If one looks at typical Russian or eastern European housing blocks, some characteristics can be discovered. In mono-functional designed blocks inhabitants like to 'customize' their balcony. The balcony can be seen as the main focus point of personal expression. It is a bonus-space which can be used differently by each inhabitant. Closed off, painted in a funky color, hanging a banner, park an expensive motorcycle…

It is good to keep this in mind and adapt the design to it, so that the final result combines certain coherence with a personal touch.
The Mashtab Block City Development can be seen as an intelligent way to create a simple and efficient city in the Russian context. The urban mass of most cities consists of housing. Building houses is not however synonymous with building cities. Can a series of independent blocks make a city? Can their sum be more than their individual parts?

The Block City Concept can be interpreted as an exercise in making a city out of pre-cooked standardized blocks. The concept is not new, as famous cities such as Paris and Barcelona have successfully conformed to the typology and become the most celebrated examples of urbanism in the world. The best of these combine the strict order of the block or the grid, with the disorder and variety of individual infills, thus creating a strong base for a long lasting and lively neighborhood. Sometimes new infills appear and old ones disappears. Sometimes a facade changes color or a building changes function.
How site specific can a Block City be? The A101 site on the south side of Moscow is defined by the leftover spaces between natural forested areas. Maintaining these green spaces mean maintaining the site's strongest feature. These strips of forest act as a buffer between the housing and the nearby regional highway. The blocks are then oriented on the site in an irregular grid according to sunlight, and a ringroad provides connections between blocks. These blocks are then diversified with different heights, widths, and functions of buildings. Prominant buildings such as public facilities are mixed into the blocks at key points for orientation. Within the blocks, what is normally dead space becomes programmed, semi public space.

The result of this exercise is a differentiated city consisting of almost 100% standard sized blocks. The combination of the irregular pattern with the standard blocks results in a more differentiated series of urban spaces. Green space is distributed so that inhabitants never have to take more than two turns to access it.
© all rights reserved