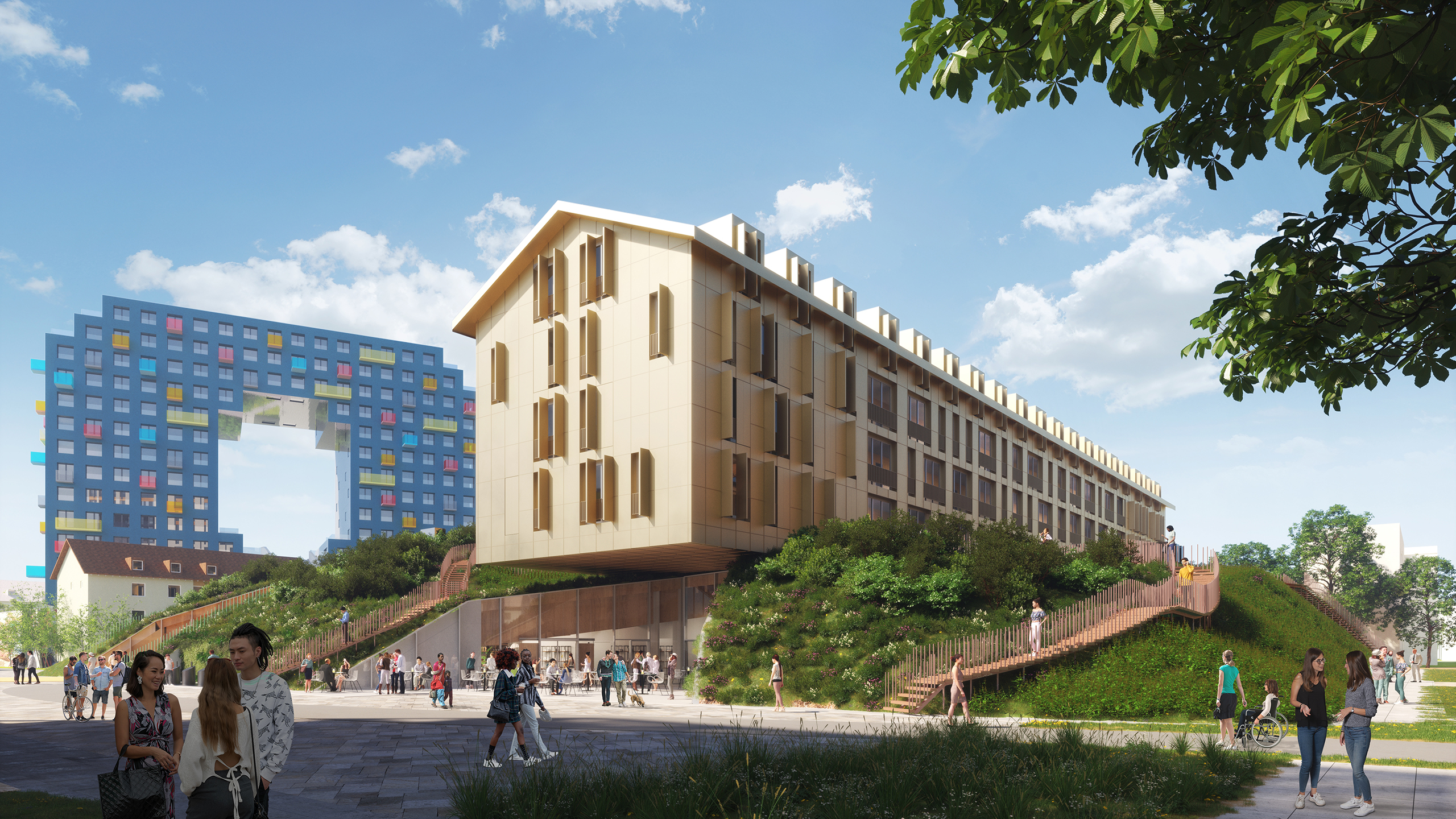 The Podium
This summer, a new temporary event location will grace the roof of Het Nieuwe Instituut in Rotterdam. At a height of 29 metres – accessed via a 143-step staircase – The Podium's visibility will be increased by its striking pink colour. Enabling the use of a rooftop that has never before been accessible to the public, The Podium offers a unique opportunity to experience architecture, the city, the Museumpark and Het Nieuwe Instituut from a completely new perspective. The 600-square-metre event space opens on June 1st, forming the heart of the Rotterdam Architecture Month Festival, and it will be programmed by a variety of Rotterdam institutions and creatives. After Rotterdam Architecture Month, it will continue to be used for events until August 17th.
The roofs of Rotterdam have enormous potential, especially those of Het Nieuwe Instituut. With the panoramic view from its distinctive pergola, the building by Jo Coenen inspired the design team to create a platform at 29 metres. At 600 square metres, the platform is large enough to host a variety of events and meetings. It offers a view of the city, of the Museumpark, and of the neighbouring MVRDV-designed Depot Boijmans Van Beuningen.
The Podium will be made on a structure of scaffolding with floor finishes that can later be recycled. It will be accessed by an exterior staircase, a temporary elevator, or via The Living Archive of a Studio – a collaborative exhibition curated by MVRDV and HNI that shows MVRDV's early works – which is currently on display on the top floor. The Podium represents the ambition of Het Nieuwe Instituut to increase public knowledge about architecture. It is also a demonstration of MVRDV's agenda to make better use of the city's rooftops, an important approach to densifying the city that will allow it to develop sustainably by preventing urban sprawl while creating opportunities to add greenery, water management, and much-needed building functions.
The first user of The Podium will be Rotterdam Architecture Month, which starts on June 1st. Throughout the month, The Podium will be the heart of the festival, hosting lectures, tours, films, and other activities focused on architecture. In July and August, The Podium will also be open for other activities, from sports classes and rooftop dinners to a programme specifically designed for children.
The installation is part of a tradition MVRDV has now established in rooftop programming; from the Rooftop Catalogue to the Stairs to Kriterion, the staircase to the roof of the Groothandelsgebouw that marked the celebration of 75 years of reconstruction, and which attracted over 350,000 visitors in 2017. Right before The Podium, May 26th will see the opening of the Rotterdam Rooftop Walk, an initiative of the Rotterdam Rooftop Days with a design by MVRDV.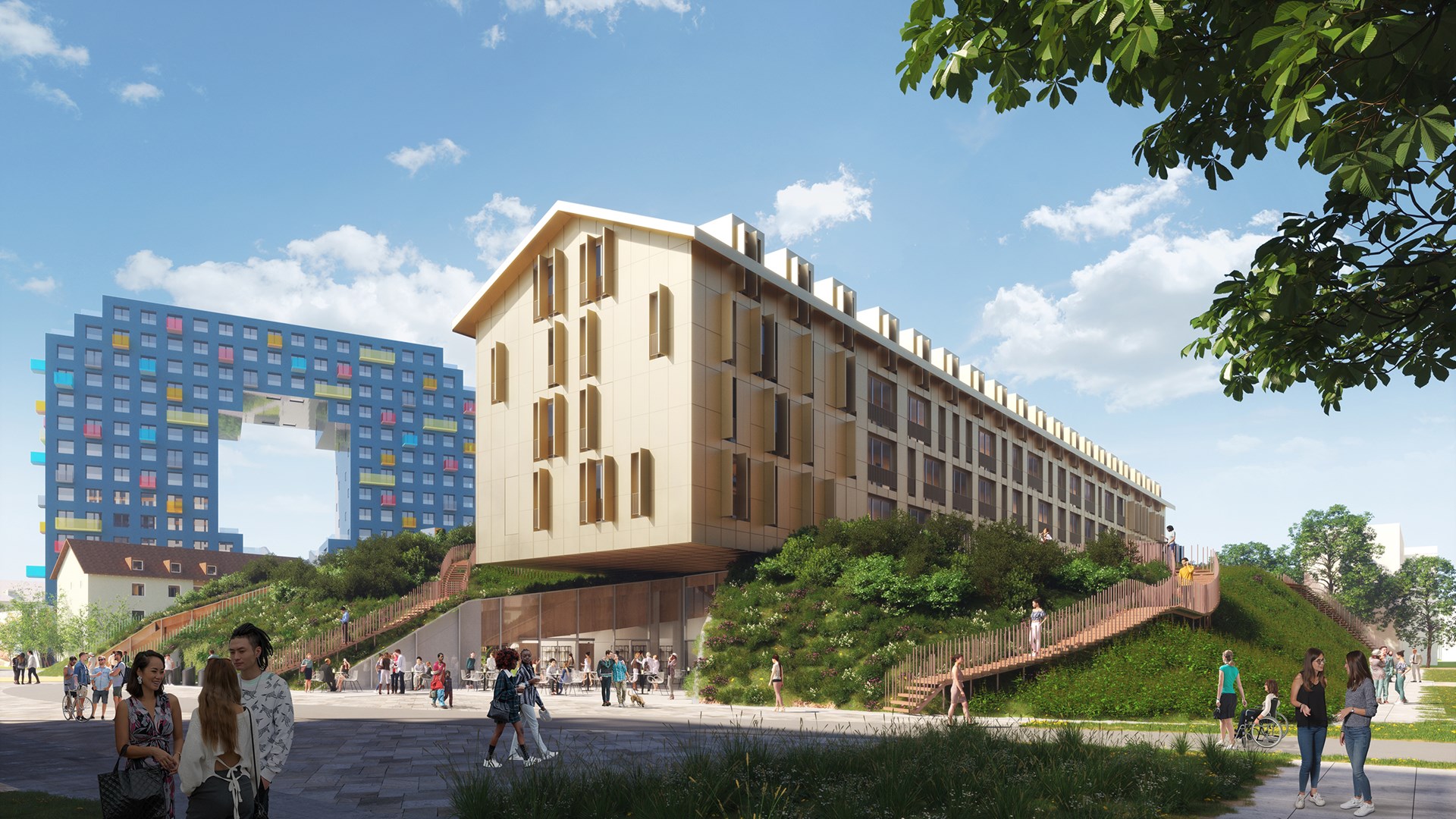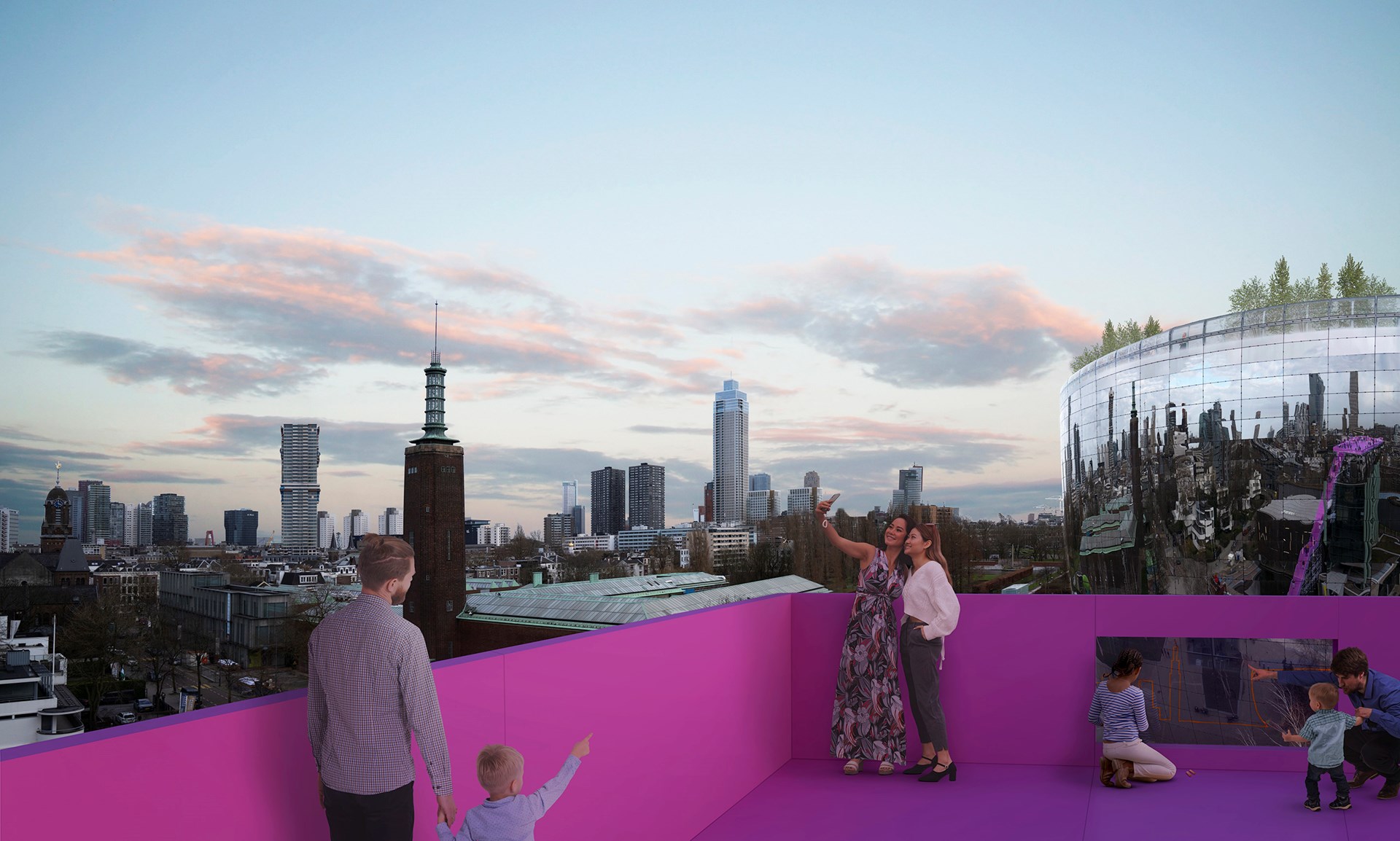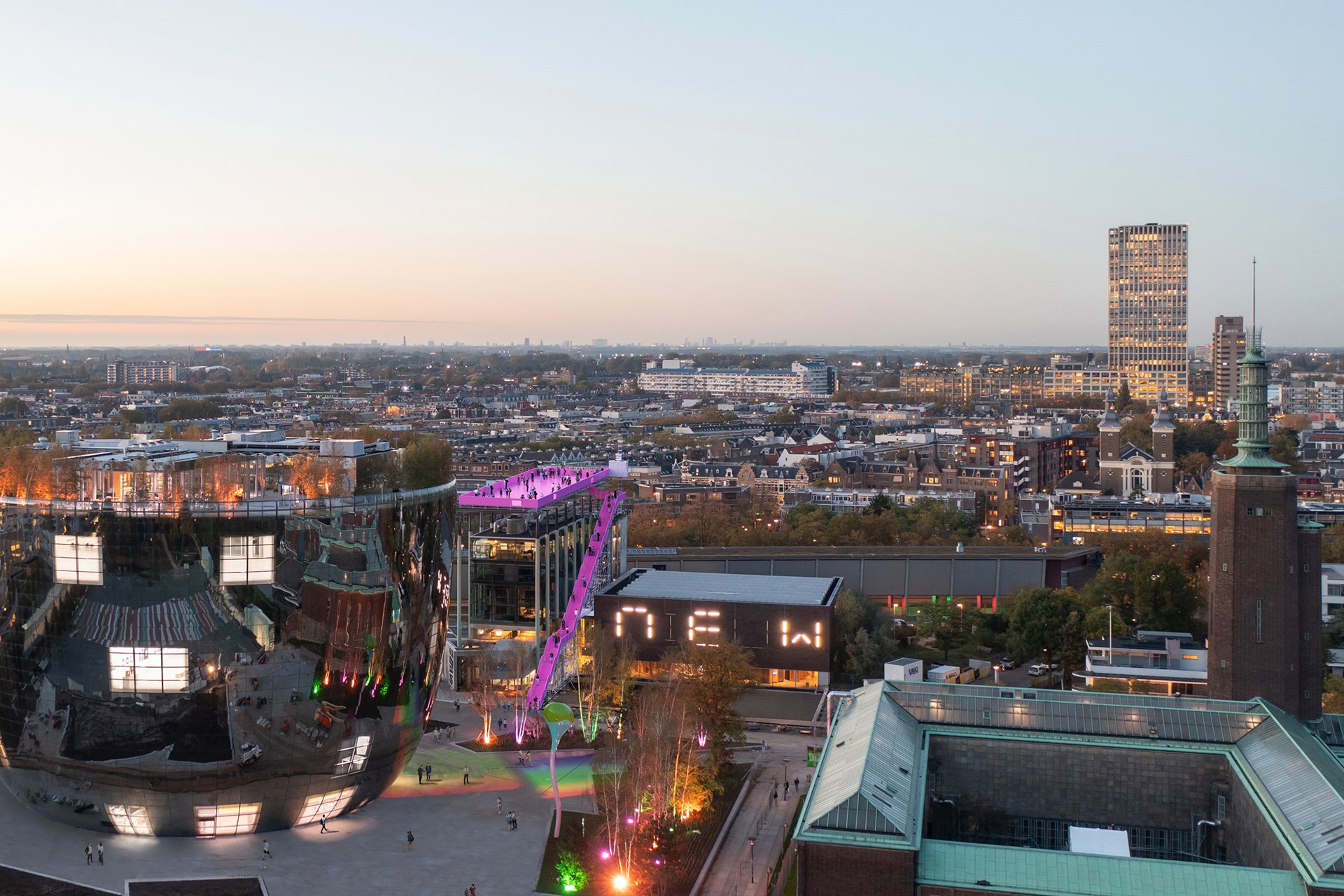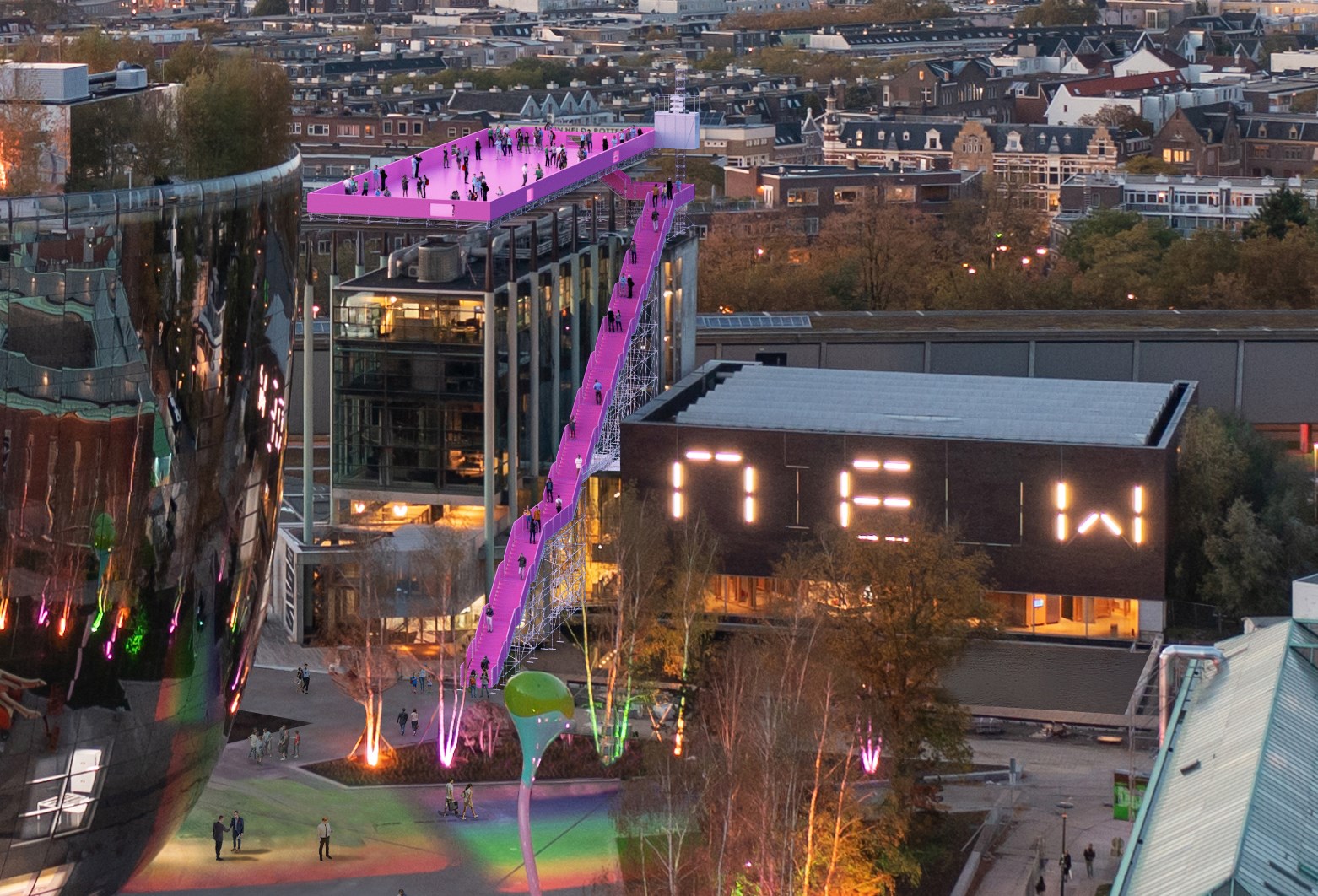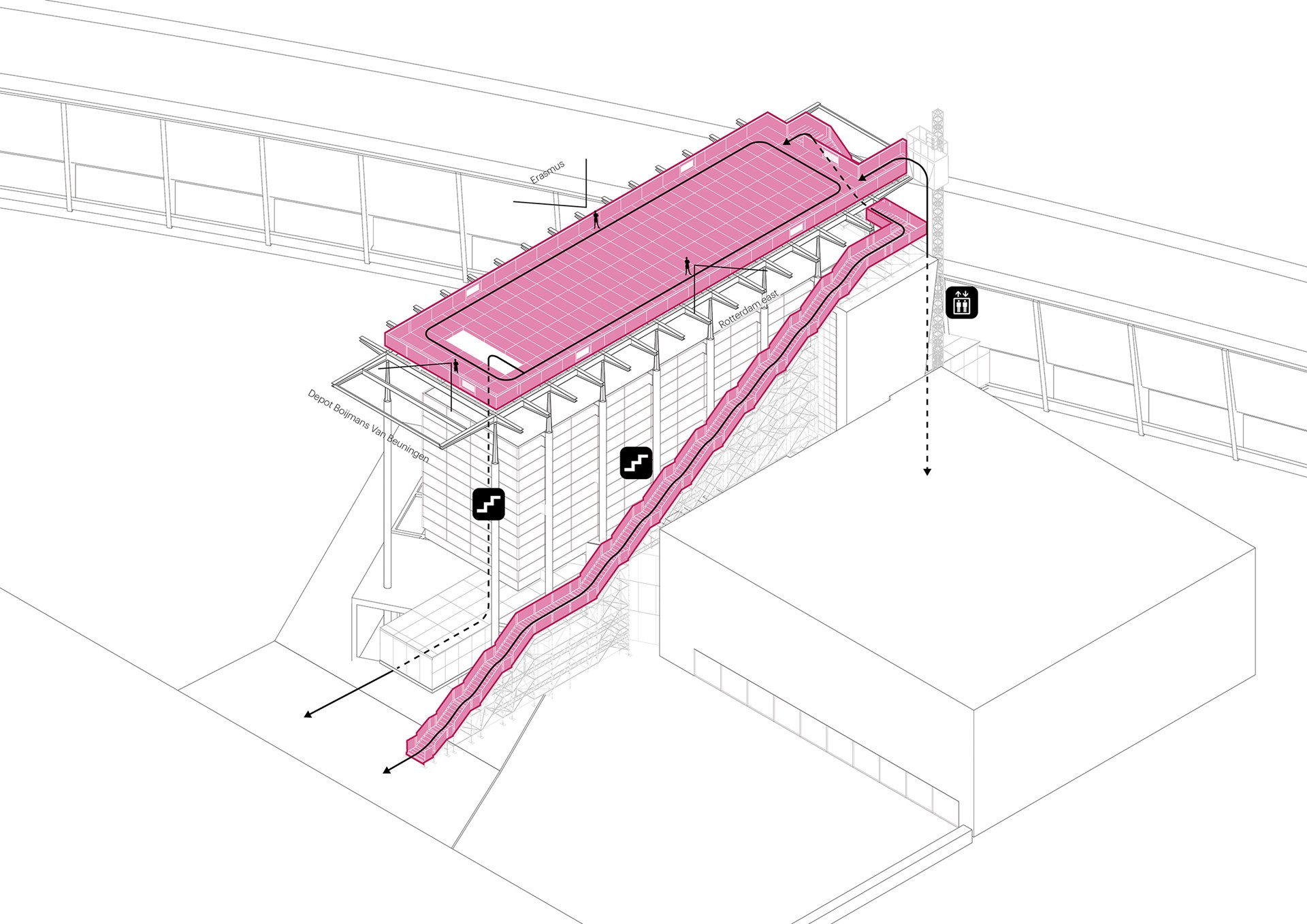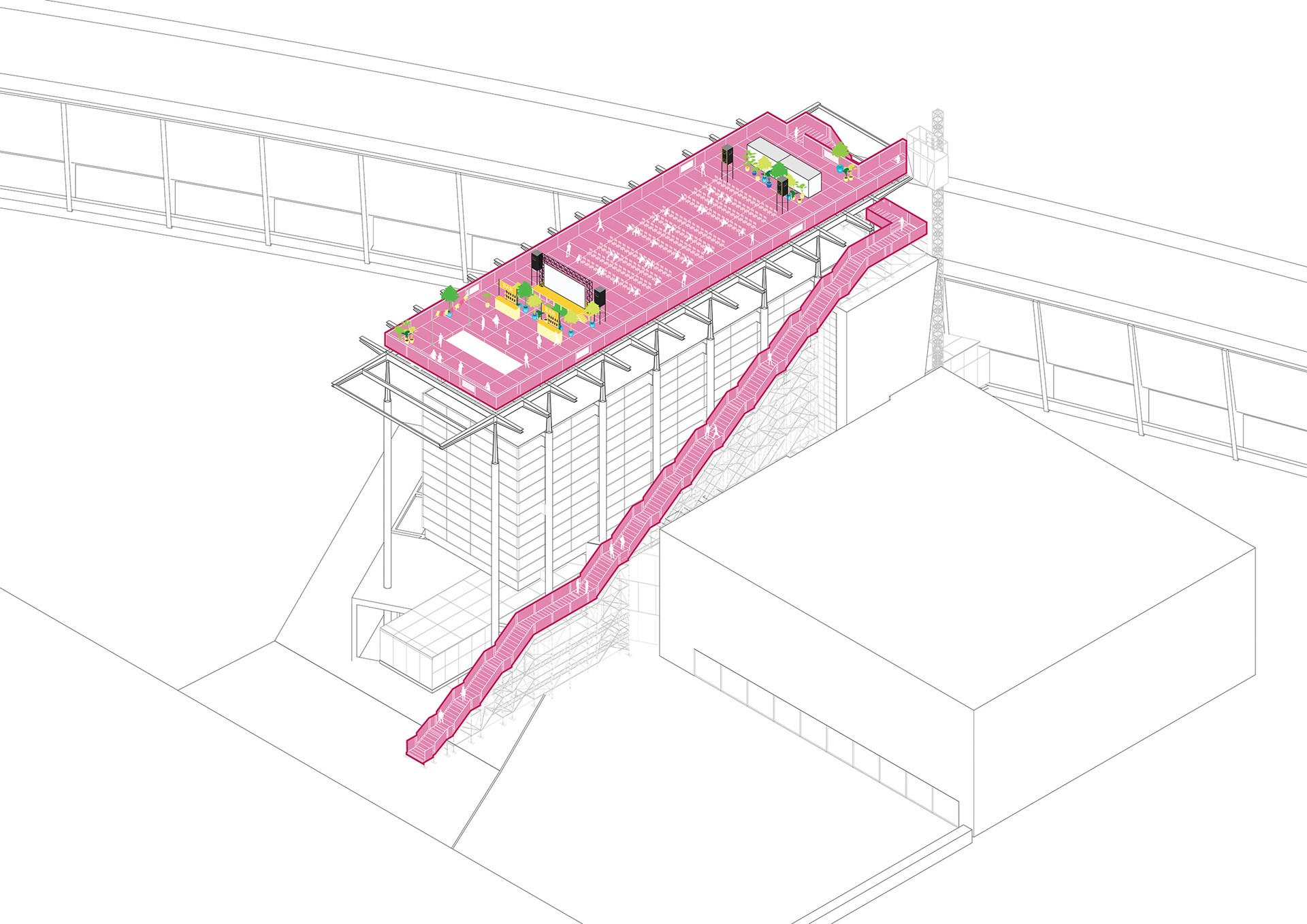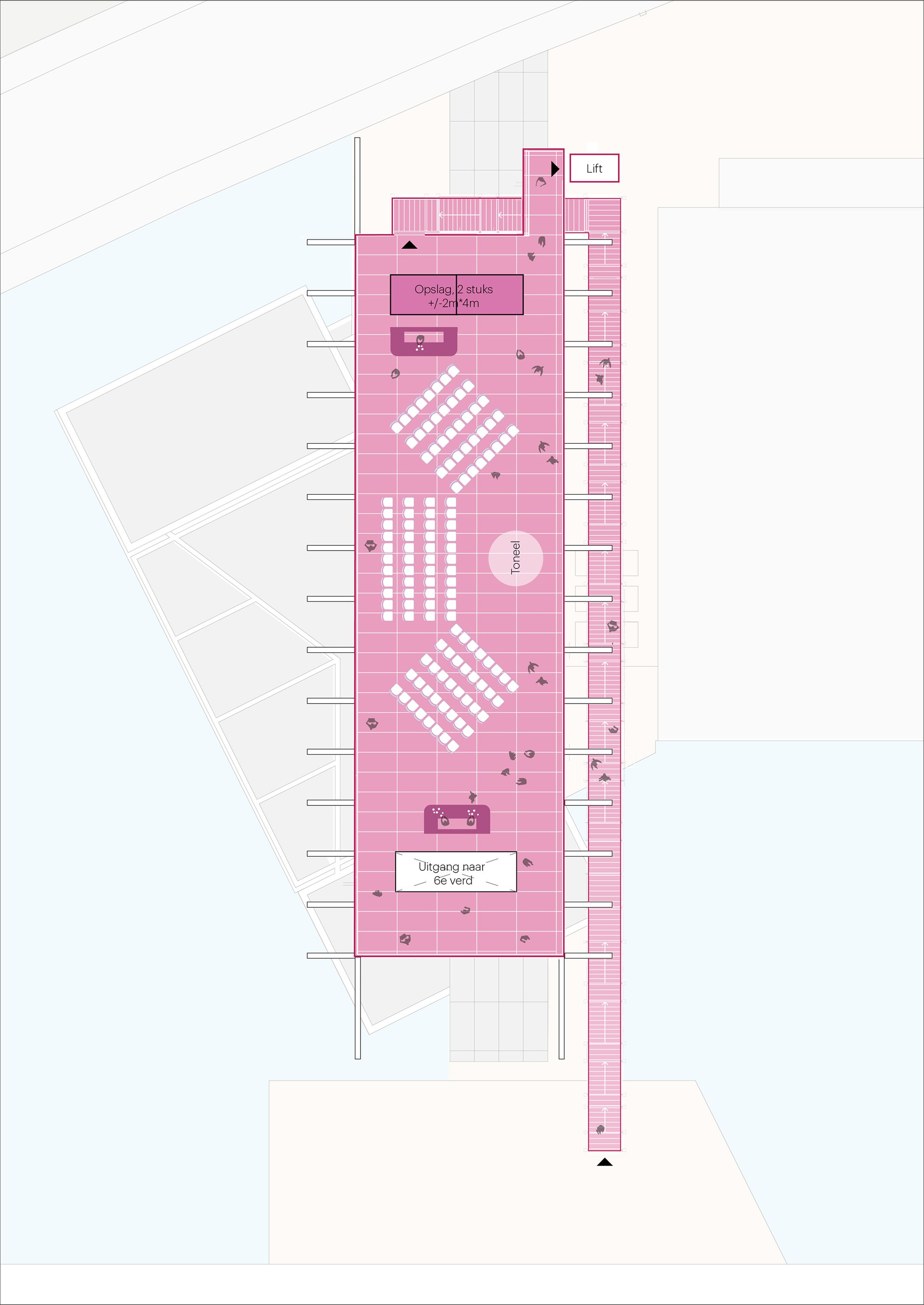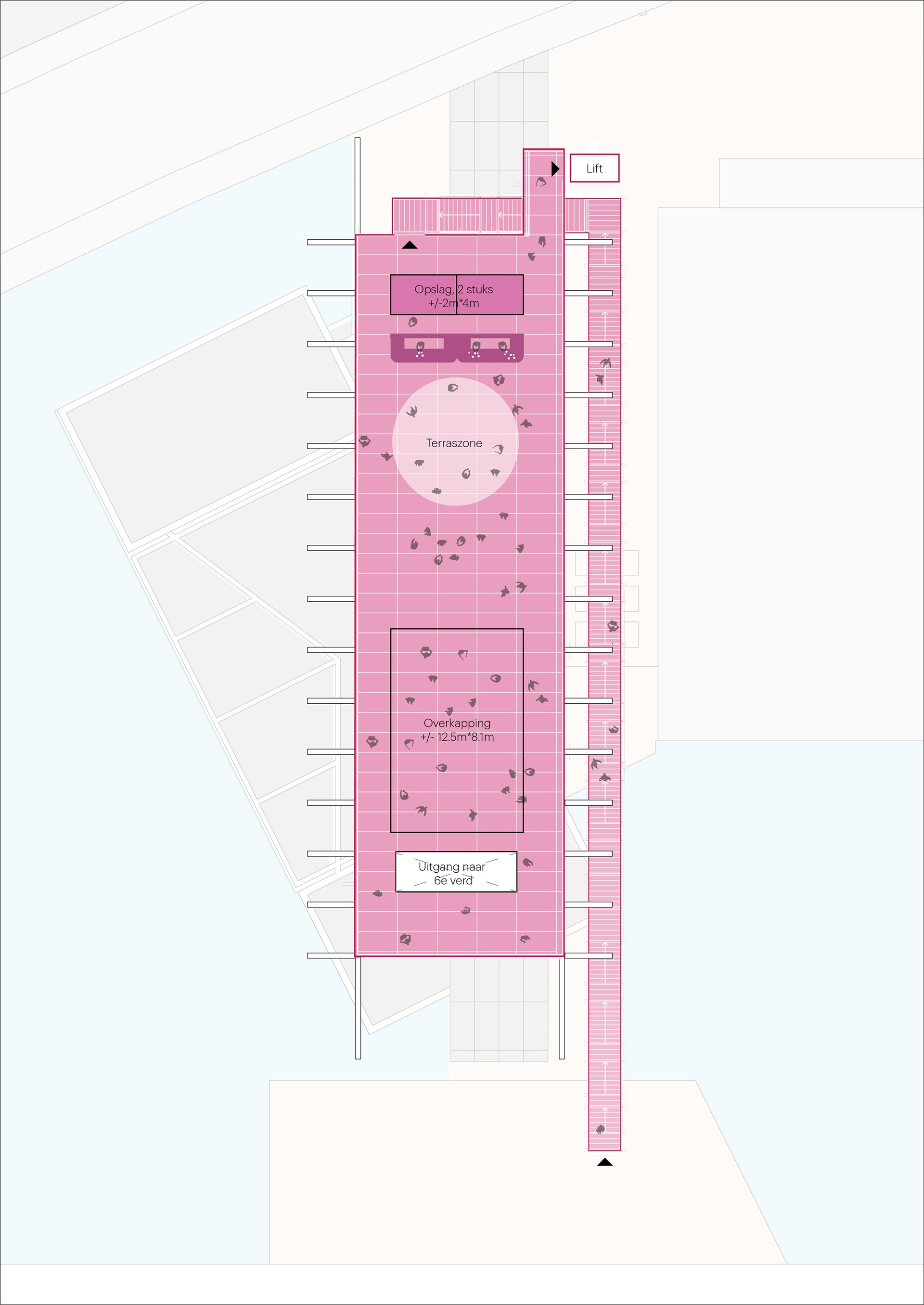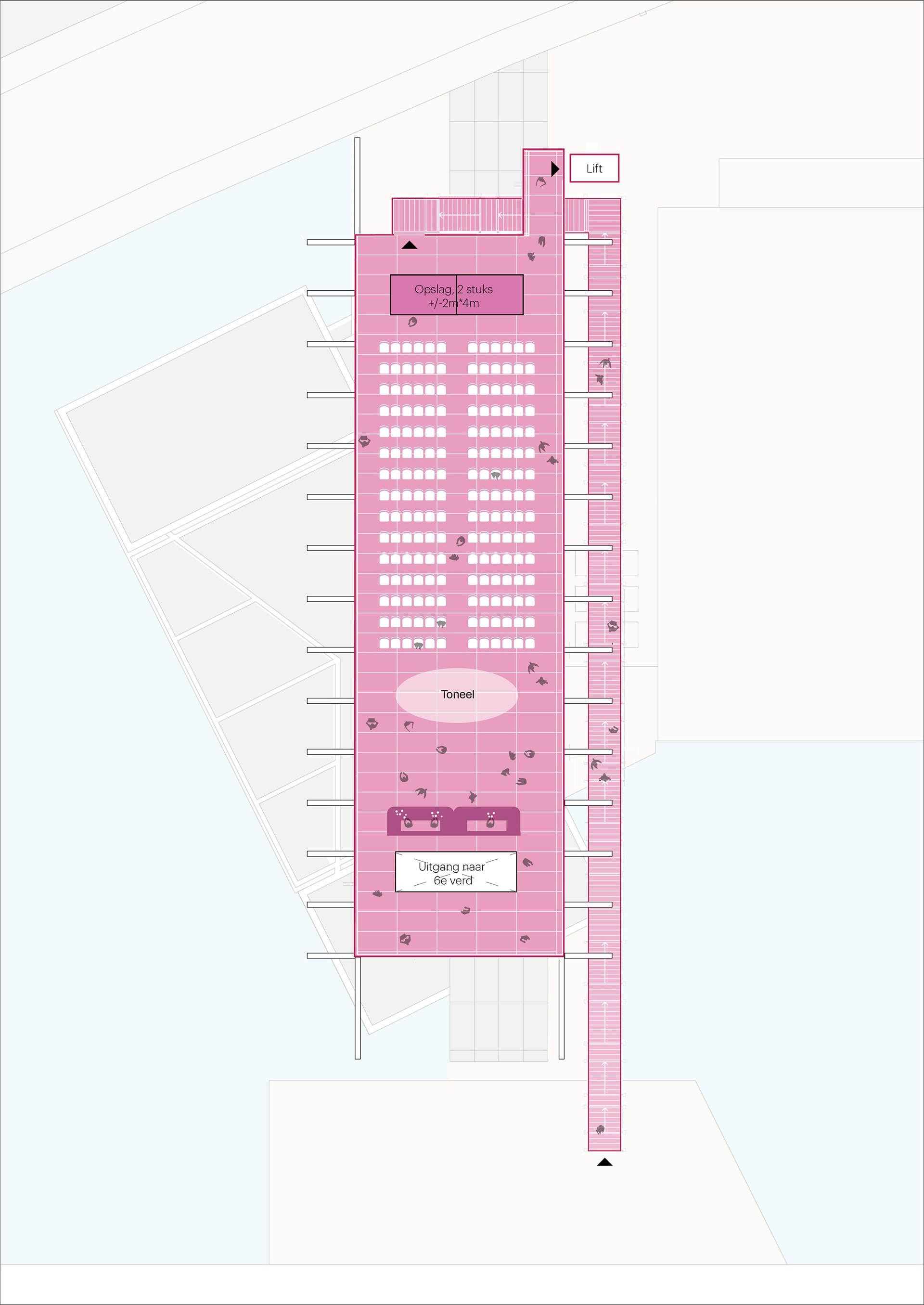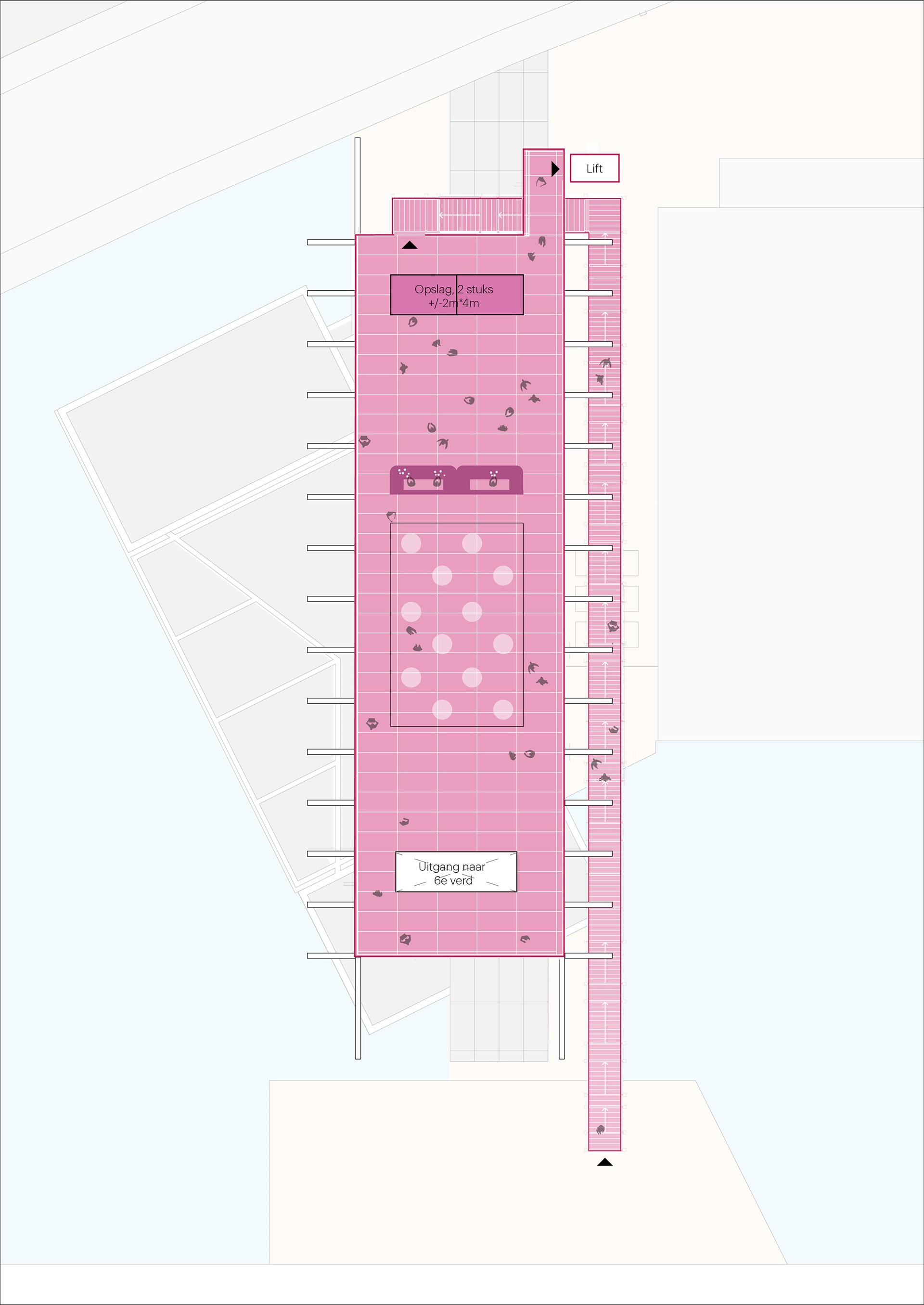 © all rights reserved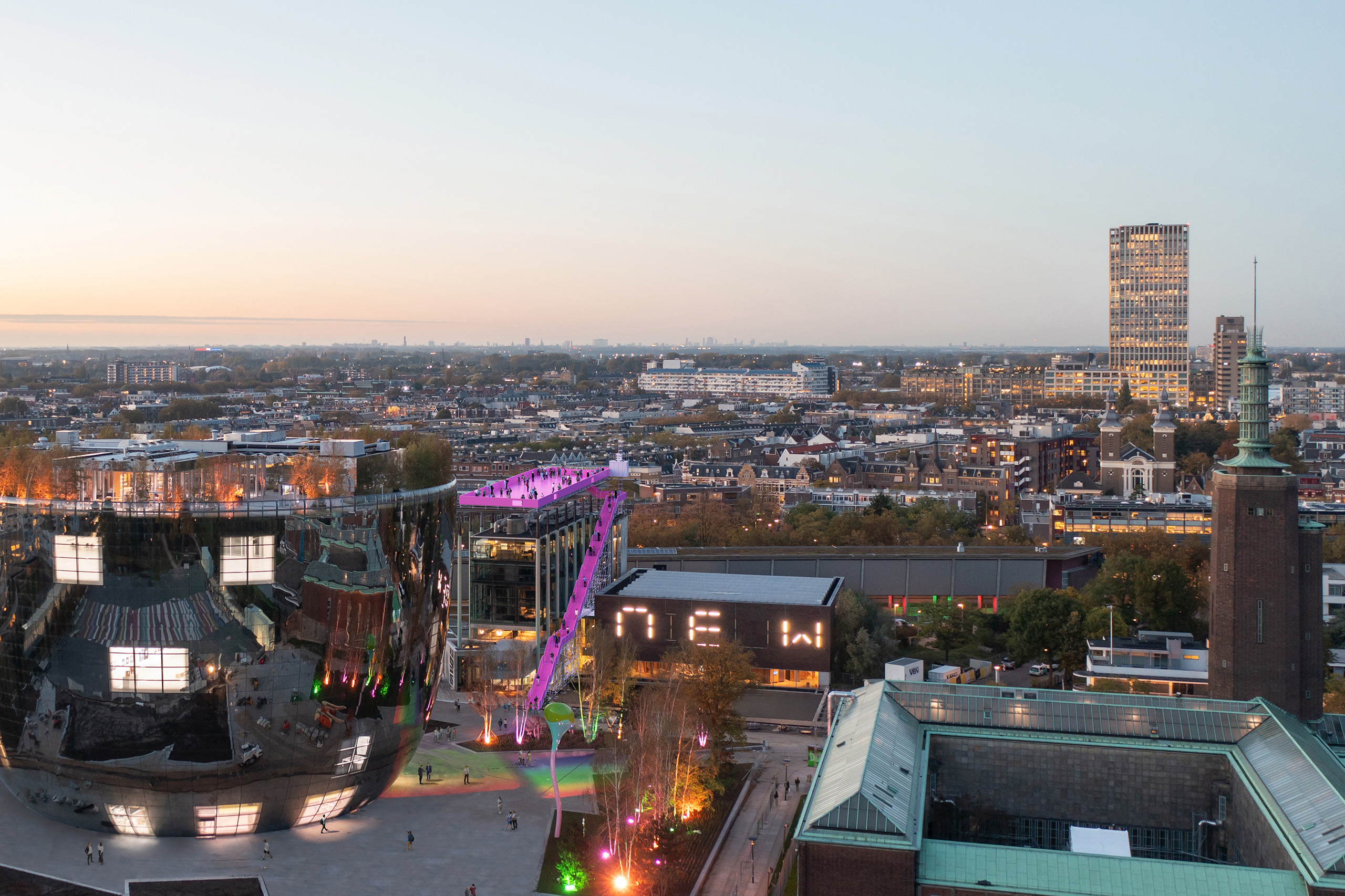 Architect
Founding partner in charge
Design Team
Visualisations
Copyright MVRDV Winy Maas, Jacob van Rijs, Nathalie de Vries