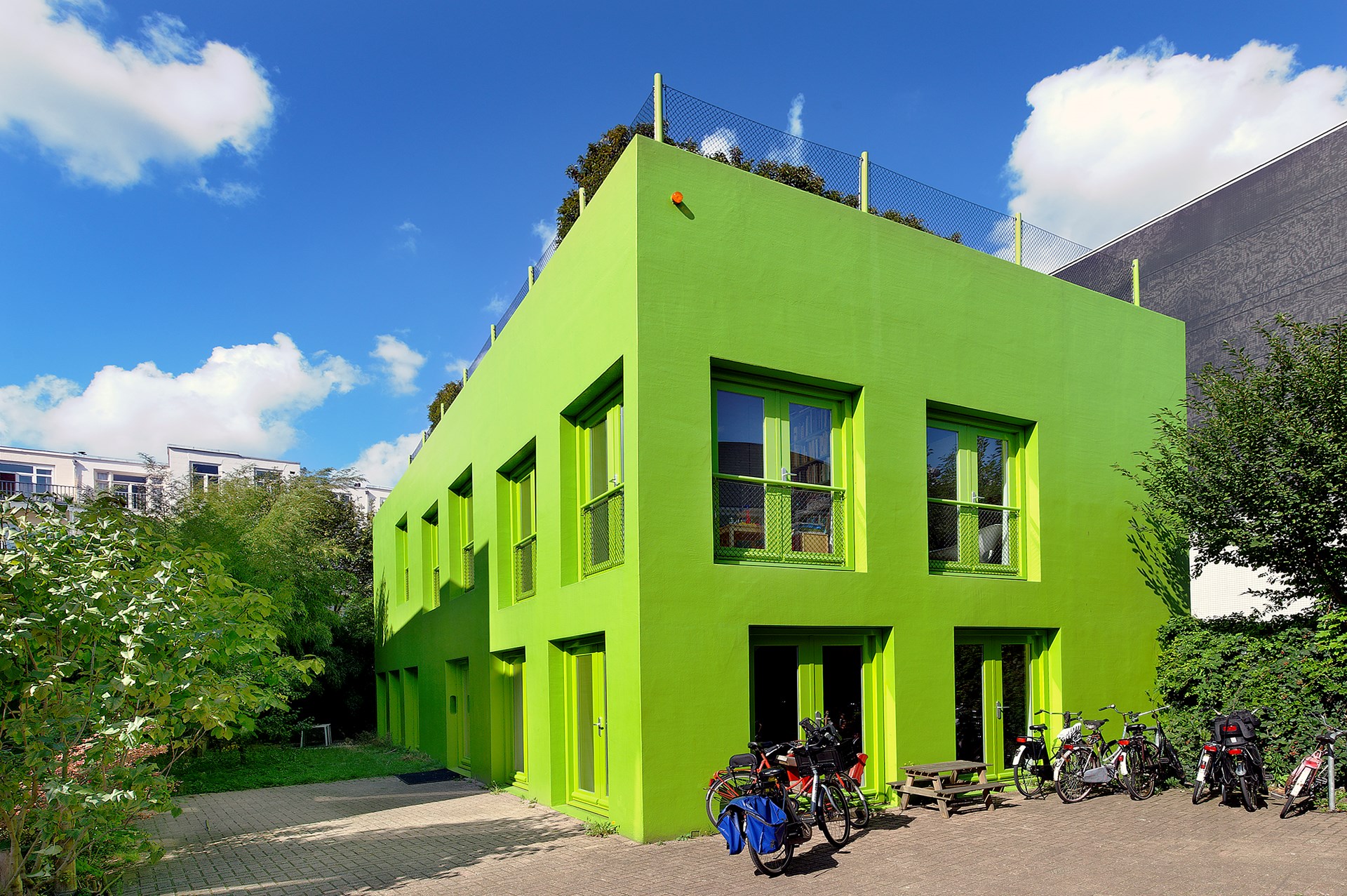 Studio Thonik
In the hidden inner court of an Amsterdam Block, the owners, graphic designers, wanted a building that would attract national attention, and therefore publicize their firm, on a small budget. It was possible to achieve this by making a simple two layer box and then cladding the complete building (the walls, floors, fences, mailbox, ping pong table, benches, pool, mullions) with an orange (later changed to green) polyurethane coating. The plan worked. Architecture as advert!
Country

City

Amsterdam

Year

2001

Surface

288 m²

Client

Thonik, Amsterdam, NL

Status

Realized

Programs

Themes
Immediately attention was grabbed: the building started to be used as a background for advertisements. But at the same time some of the neighbors started to complain about unlivable circumstances caused by the bright orange color. It led to national media attention. It was reduced to those who found it aggressive versus those who found it cheerful and colourful. It was amazing that the color of one house could lead to such a fuss. The design worked! The building got the attention the client wanted.



© all rights reserved