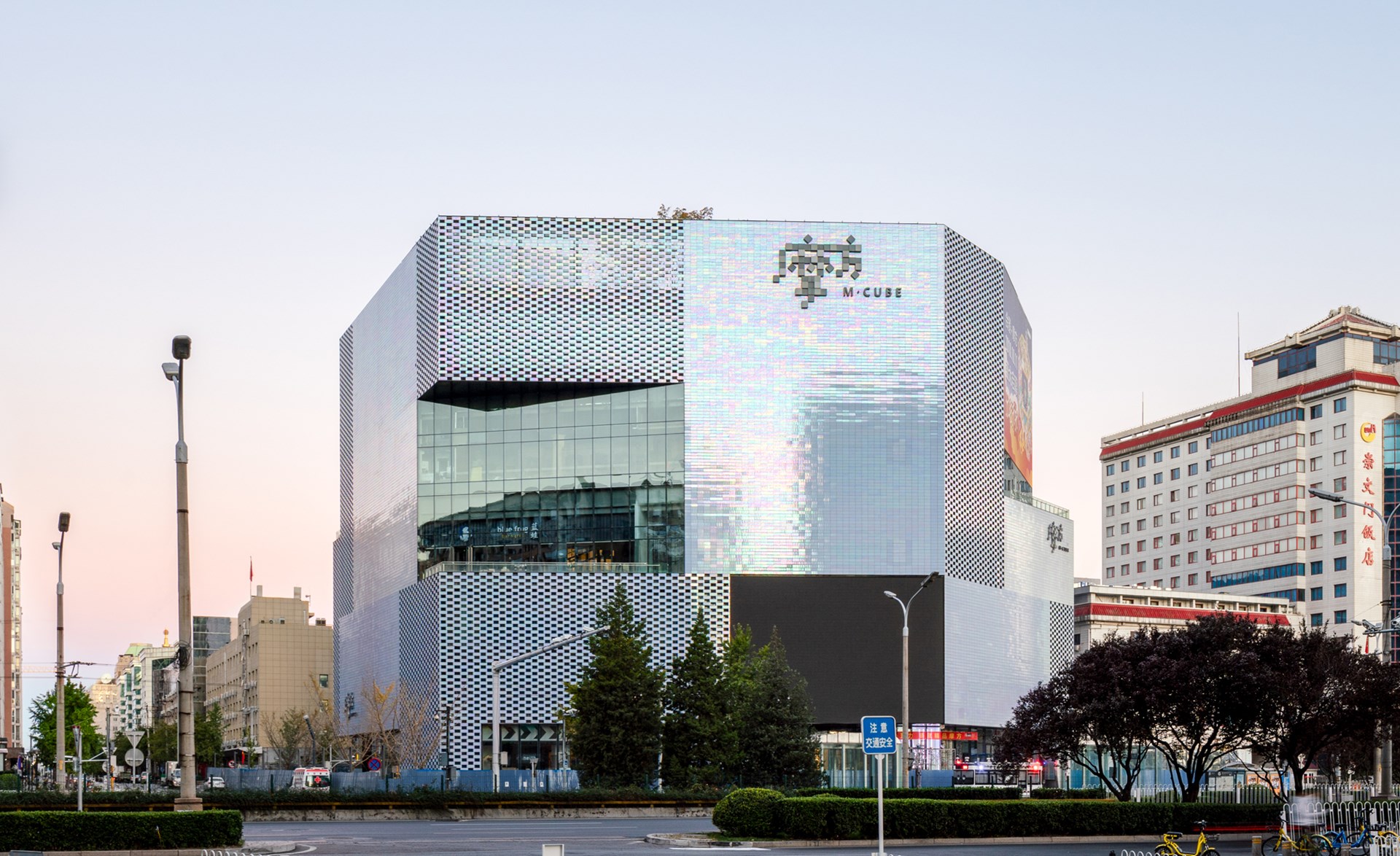 Chongwenmen M·CUBE
MVRDV's shopping centre, the Chongwenmen M·CUBE sits in the heart of Beijing. The 40,000 m2 project consists of a singular building that combines day-time shopping and vibrant night-life, acting as a major hub in the central district of Chongwenmen. MVRDV's primary innovation in the construction of the project was in developing a pearlescent façade.
Country

City

Beijing

Year

2018

Surface

44000 m²

Client

KWG Property, Beijing, CN

Status

Realized

Programs

Themes
"We designed the KWG·M·CUBE so that the building continuously displays new patterns and colours. Depending on the weather and light conditions and where you stand, the façade might look subtly grey, or it might shine with all the colours of the rainbow," says Jacob van Rijs, principal and co-founder of MVRDV. "In this part of Beijing, there are restrictions on architecture and many nearby buildings are completed in shades of grey and beige. Our solution allowed us to do exactly what the client and the city wanted: to create an attractive visual statement in which exuberance and modesty go hand in hand."

The surface treatment of the façade also breaks up the mass of the building while responding to the light and view requirements of the interior program. While some areas of the surface were required to have blind facades to accommodate the stores behind, other stores are able to use diffuse light to their advantage, and here the ceramic tiles are used in a checkerboard pattern. In other places such as lobbies and cafes, fully glazed facades provide a visual connection between the inside of the shopping centre and the mall.



© all rights reserved