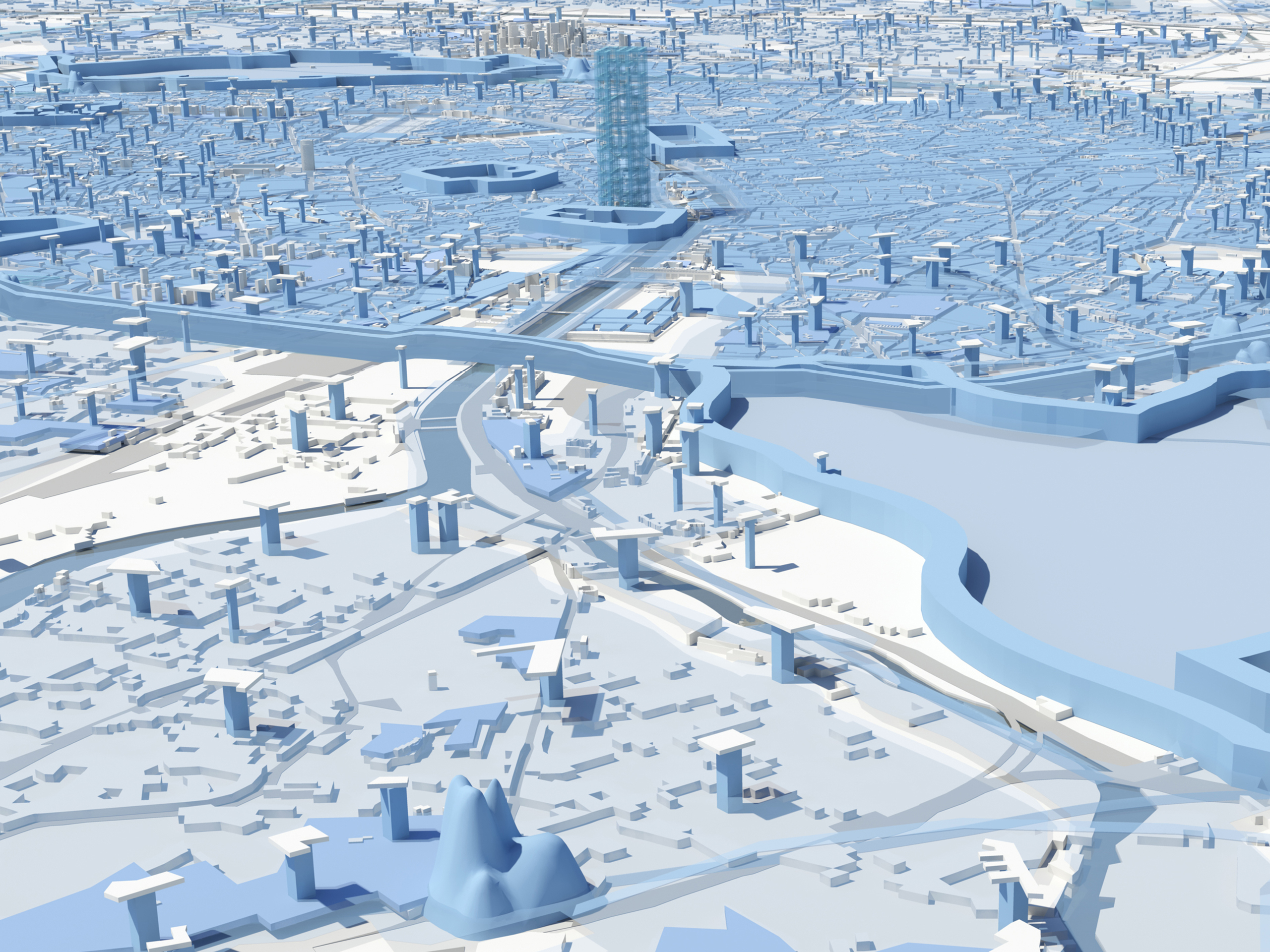 Grand Paris
Working in collaboration with ACS and AAF, MVRDV has responded to President Sarkozy's 2008 urban planning consultation for the Greater Paris area in four parts: the Synthesis, the City Calculator©, the Data and the Observation. Collectively the parts seek to mitigate future sprawl and radically transform Grand Paris into one of the densest, most compact and thus sustainable high-quality cities in the world: Paris Plus petit.
Location

City

Paris

Year

2008

Client

French Ministry of Culture and Communication

Status

In progress

Programmes

Themes
"Paris Plus" stands for MORE: ambition, optimism, density, efficiency, ecology and compactness. Greater Paris demands a response that marries responsibility and ambition. The proposal ensures that the impetus to develop and renew is balanced with the desire for historical continuity. It strives to formulate a cohesive base for collective enterprise. The project initiated in 2008, is MVRDV's response to President Sarkozy's 2007 urban planning consultation for the Greater Paris Region.
The vision defines a spatial agenda for the city, based on ambitious and responsible strategies. It proposes a series of 17 large-scale interventions informed by an analysis of the city's urban fabric, its future programmatic needs and spatial possibilities. Proposals are determined by the availability of space and feasibility thereof. A key ambition is to make Paris highly accessible achieved through: the creation of a grand central station at the location of Les Halles, underground densification of the Boulevard Périphérique by adding a metro line and two underground motorways ring-roads, the creation of new Grand Axes and a subterranean infrastructure band along the Seine. The space liberated by the buried infrastructure accommodates a housing program that allows for urban living in pleasant and green environments. Further ambitions of the vision are investments into transport, nature, education, culture, social cohesion and renewable energy.
President Sarkozy commissioned ten teams of architects and urban planners to imagine an exemplary "Grand Paris": a sustainable and bold capital. The project was hailed as the most ambitious since Haussmann changed Paris in the 19th century. The teams were tasked with envisioning the European metropolis in 2030: a "post-Kyoto" green urban centre that would accommodate growth beyond the Paris' two million inhabitants and provide them with attractive urban environments.
© all rights reserved