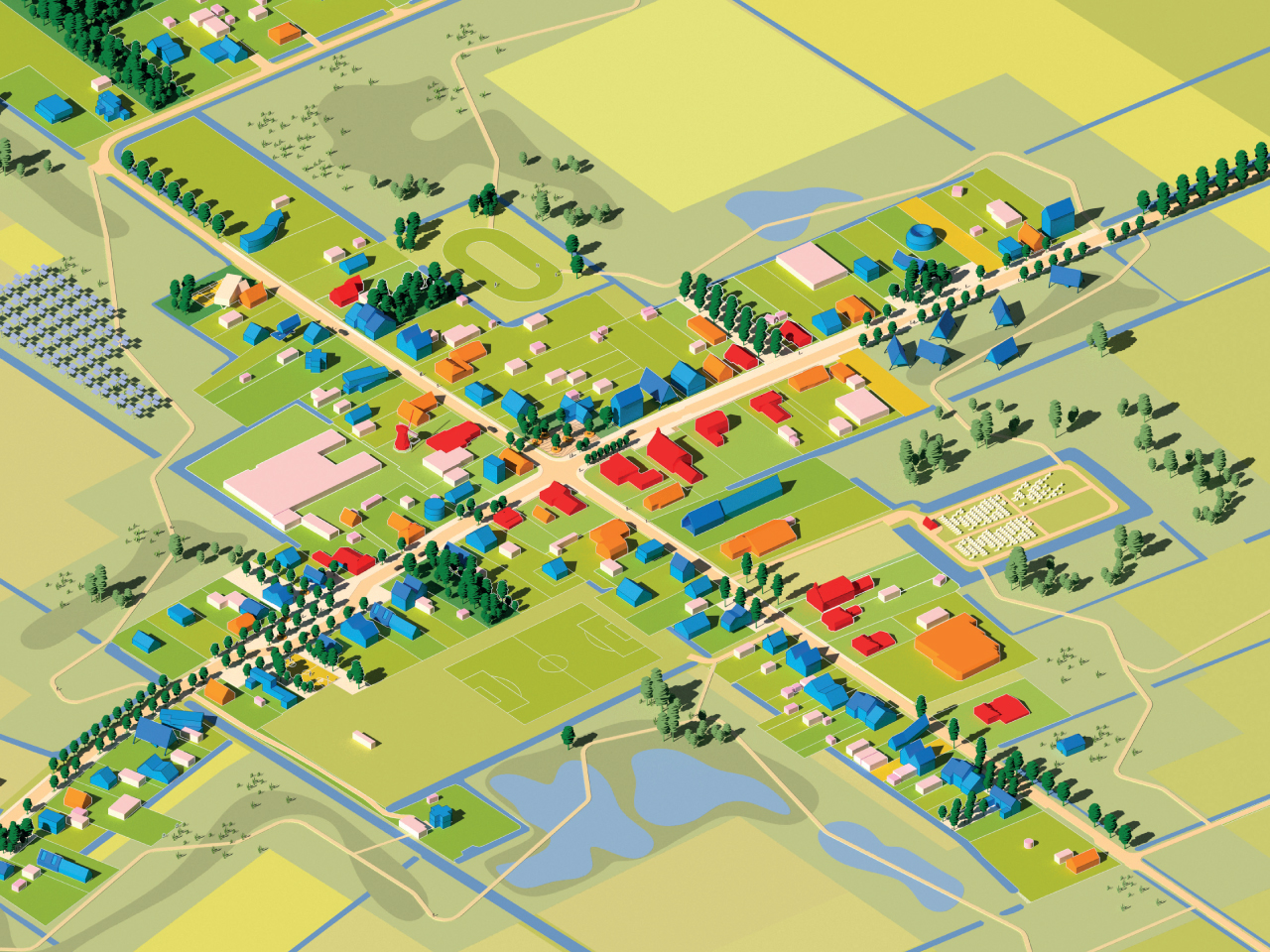 Versterking Overschild
MVRDV, together with the residents of Overschild, has developed a proposal that seeks to address the destructive legacy and future impact of gas extraction in Groningen, the Netherlands. The collective vision assumes a two-pronged approach: the reconstruction of homes damaged by recent earthquakes and the construction of a new, earthquake-resistant building stock.
Location

City

Overschild

Year

2018

Surface

20300 m²

Client

Municipality of Midden-Groningen

Status

In progress

Programmes

Themes
In the vision - Dorpsvisie Versterking Overschild - MVRDV presents various scenarios for how the village of Overschild can evolve. The vision, realized in dialogue with the residents of some of Overschilds's 230 households, addresses key issues such as the need for resilient housing, safe living, collective thinking, the preservation of scenic views, and protected areas around the Schildmeer. It is the outcome of an intensive participatory process, guided by MVRDV's Enno Zuidema, that included meetings with the municipality and resident's association.
Winy Maas, co-founder of MVRDV says: "Because MVRDV has experience with the design of Oosterwolde in Almere, where residents themselves design their homes and neighborhoods and arrange their own facilities, we were approached to guide this project. In Overschild we held several sessions in which we discussed methods of strengthening structures. In surveys, residents were asked what their wishes were and how they felt the village should look like in ten years. In fact, we have given the residents a toolbox which will give them the help and inspiration needed to take the future into their own hands. We hope for a wonderful, unexpected and inquisitive combination. Their renewed freedom can result in an unprecedented, exemplary and proud village!"
The vision seeks to strengthen the building stock and spatial quality of Overschild through a series of technical interventions and the introduction of resilient construction techniques such as timber frame and straw construction. The municipality of Midden-Groningen has translated the vision into a "Structural Vision Oversight 2018-2028" that will form the basis for municipal policies in the coming years.
© all rights reserved